We have gathered different tutorial versions of the Dresden Plate Quilt Pattern for you to create.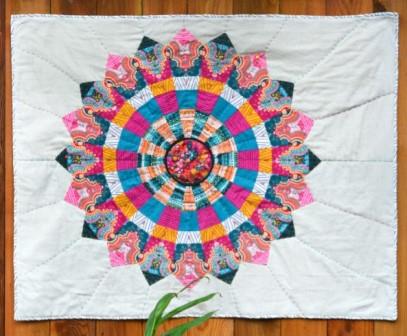 The Cosmos Quilt is also known as the Dresden Mandala quit is inspired by the Mandalas with a twist. Both the Mandala and Dresden plate block have a common center and circular designs. The vibrant colors and prints used on the Dresden Mandala quilt help make this handmade project look stunning.
A beautiful and bold quilt to give to someone who loves to meditate.
Learn more about Cosmos Quilt pattern here.
2. Dresden Delight Pillow Quilt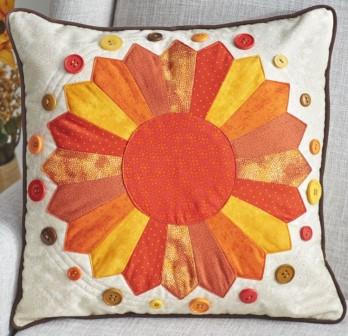 Who would have thought that a scrap buster pillow quilt makes a gorgeous work of art?
The Dresden Delight is a fun and easy-to-make pillowcase that would set a good mood in any room it is placed.
Add some embellishments to make it more eye-catching.
Learn more about the Dresden Delight Pillow Quilt pattern here.
3. Christmas Embroidered Dresden Pillow Quilt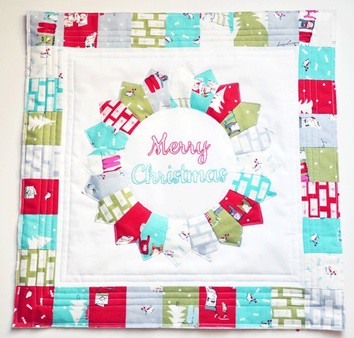 The Christmas Embroidered Dresden Pillow Quilt is a reminder that combining quilting with embroidery would create a lovely piece of art.
This holiday quilt project sparks joy and brings a festive vibe to your home. This can be a great Christmas gift if you haven't decided yet, a meaningful gift for your loved ones.
Learn more about the Christmas Embroidered Dresden Pillow Quilt pattern here.
4. Sentimentalities Quilt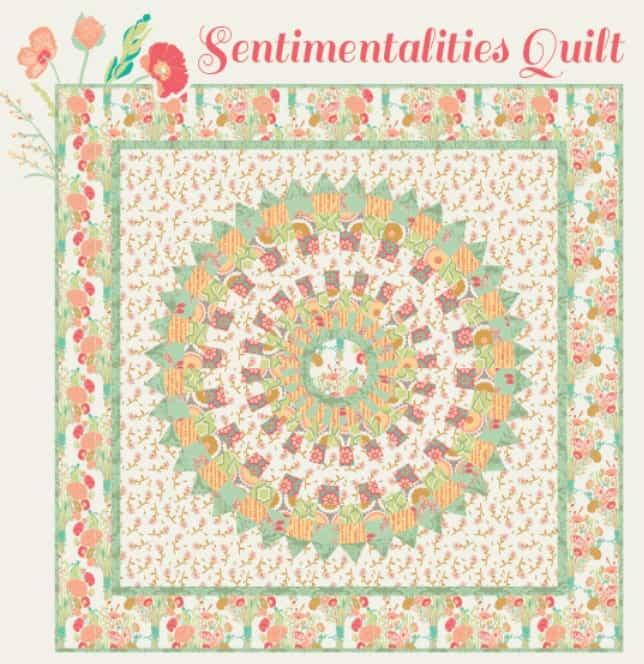 The Sentimentalities Quilt is made up of the traditional Dresden plate quilt block with a twist. This modern design transforms the classic Dresden plate block into a whole new level.
A Classic Contemporary quilt that is great for those picnic plans this summer.
Learn more about the Sentimentalities Quilt pattern here.
5. Peppermint Pinwheel Quilt Block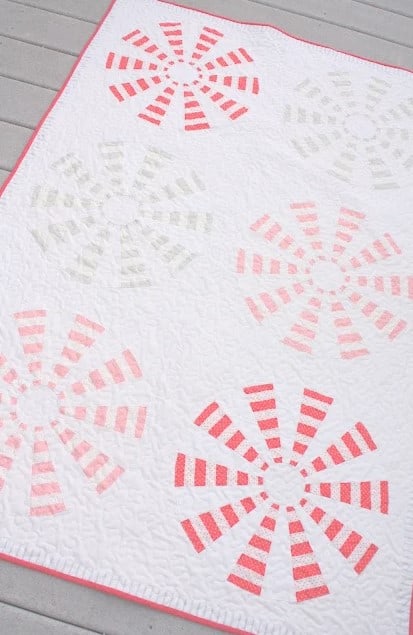 The Peppermint Pinwheel Quilt Block is a free quilt tutorial from Amy Smart of Diary of a Quilter.
This is a Dresden plate variation quilt block. Amy uses fabric stripes in her Dresden pattern which makes it look like moving and fading away. A simple quilt project but has a great impact.
6. Dresden Pouf Pillow Quilt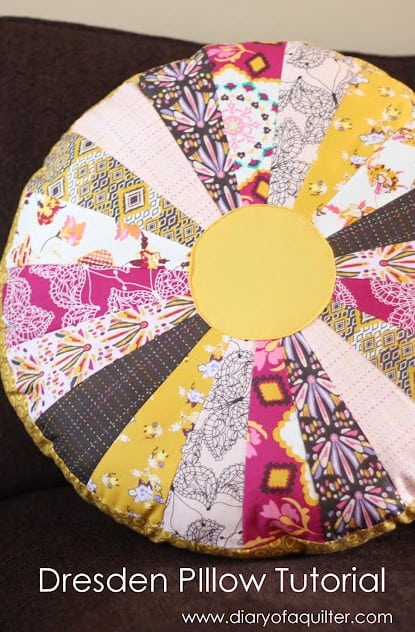 The Dresden Pouf Pillow quilt is a Dresden-inspired circle pillow for your fat quarters or fabric stashes. This is a 16 inches cushion that is a great seating addition to your living room area.
This free Dresden floor pillow tutorial is from Amy Smart of Diary of a Quilter.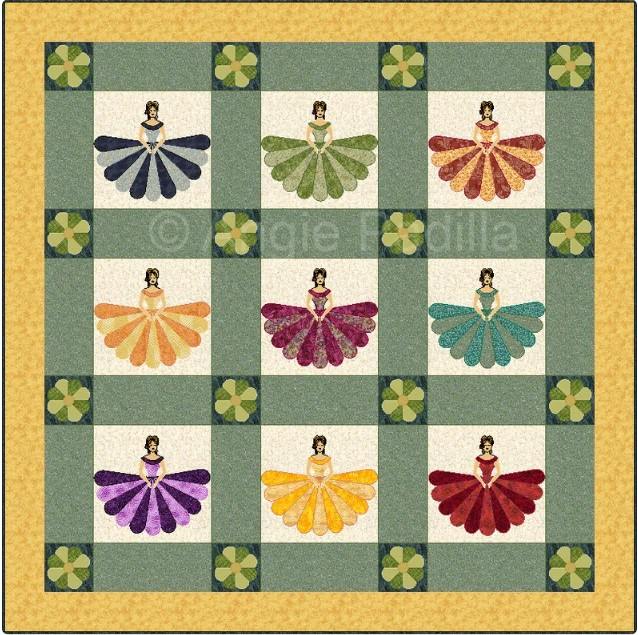 The Blossom Belles Quilt is designed by Angie Padilla of Angie Padilla Quilt Patterns. This is a lovely quilt project that would make every lady in awe.
In this quilt pattern the dresden pate quilt is cut in half and place it as a girls skirt. An awesome Dresden variation idea for all dresden lovers out there.
Finished Quilt Measures: 64 inches x 64 inches
8. Dresden Neighborhood Quilt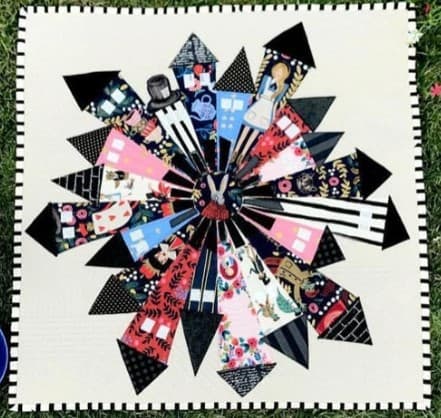 The Dresden Neighborhood Quilt is a fun and unique quilt pattern that you will enjoy working on. This quilt tutorial is designed by Kim Lapacek of Persimon Dreams.
If you love Dresden plate quilt blocks and also love building houses, then this is a quilt project for you.
An easy-to-follow quilt pattern for your scraps.