Chandelier Dark Quilt is a modern quilt pattern that can add an artistic touch to your bedroom. It creates a comfortable and homey ambiance to any room it will be displayed.
The Chandelier Dark Quilt is a free quilt pattern from Free Spirit Fabrics featuring the fabric collection, Flourish by Sue Penn.
Looking at things in a new light, this chandelier quilt uses a dark background. The deep black background makes this quilt special because it draws focus and enhances the appearance of the complimenting colors.
Add the Chandelier Dark Quilt to your to-do list and create a beautiful quilting project like a masterpiece.
Finished Quilt Measures: 70 ¾ inches × 88 ⅞ inches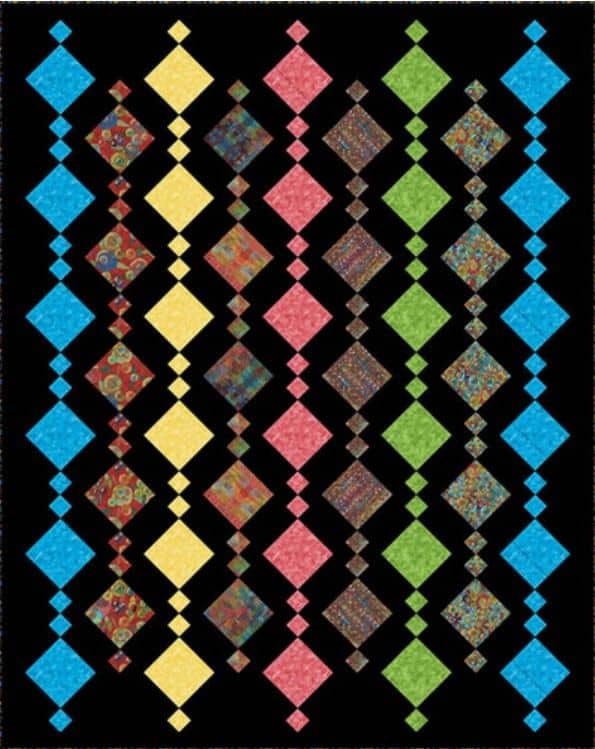 Similar Quilt Pattern: Chandelier Diamond Quilt
If you are looking for more Quilting inspiration then check out our full list of 500+ Free Quilt Patterns for beginners, intermediate and advanced Quilters. There are all kinds of quilt patterns from easy beginner quilt patterns up to advanced appliqué patterns and patchwork patterns.