Have a beautiful butterfly wall hanging decor to your home because they can bring brightness and enthusiasm in life.
A great butterfly quilt project is the GO! Community Garden Wall Hanging Quilt. This is a free quilt pattern from AccuQuilt designed by Terri Vanden Bosch of Lizard Creek Quilting featuring the colorful fabrics provided by Andover Fabrics.
This stunning wall hanging quilt will help showcase springtime and will bring the garden inside your home.
These fluttering butterfly communities attracted to brightly colored flowers are guaranteed to give plenty of color and beauty in every area of your home.
Finished Quilt Measures: 37 inches x 37 inches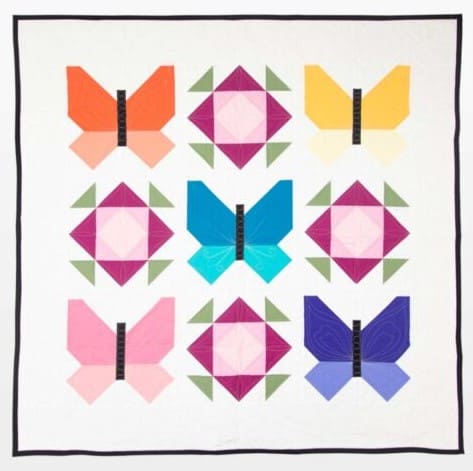 Having difficulty cutting fabrics for this project? AccuQuilt has recommended dies to help you cut shapes fast and easy to complete your project in no time.
Similar Quilt Pattern: Flutter Butterfly Fling Throw Quilt