Let love flourish in your home when you display the GO! Owl You Need is Love Wall Hanging Quilt. This is a free quilt pattern from AccuQuilt featuring the fabrics provided by Robert Kaufman Fabrics. This quilt pattern highlights two lovely owls cuddling on a branch full of heart-shaped leaves.
The GO! Owl You Need is Love Quilt is an adorable valentine decoration to spread love in your home. This quilt project can also be a gift to a newly married couple. Play with colorful pieces of fabrics that will match their wedding color for a more personalized look.
Finished Quilt Measures: 30 inches x 30 inches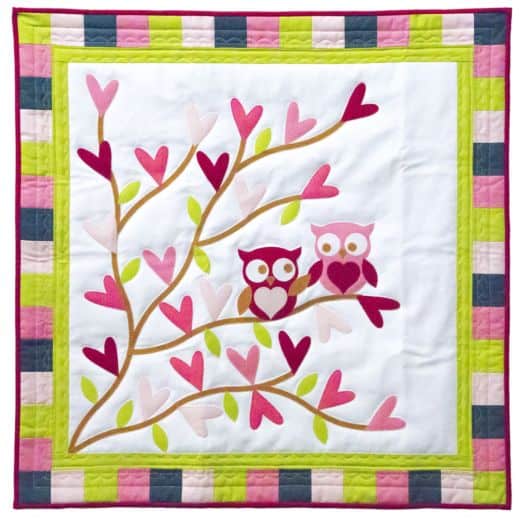 Having difficulty in cutting fabrics for this project? AccuQuilt has recommended dies to help you cut shapes fast and easy to complete your project in no time.