Beautify your garden benches with the GO! Truffle Trio Bench Pillow. This free quilt pattern from AccuQuilt features three gnomes and mushrooms. This whimsical garden quilt decor is designed by Terri Vanden Bosch of Lizard Creek Quilting featuring the fabrics provided by Maywood Studio. Choose the colors that best suit your personality to add a touch of uniqueness to your quilt project.

Decorate your home with this gnome-inspired pillow and let the fun begin!

Finished quilt measures: 36 inches x 16 inches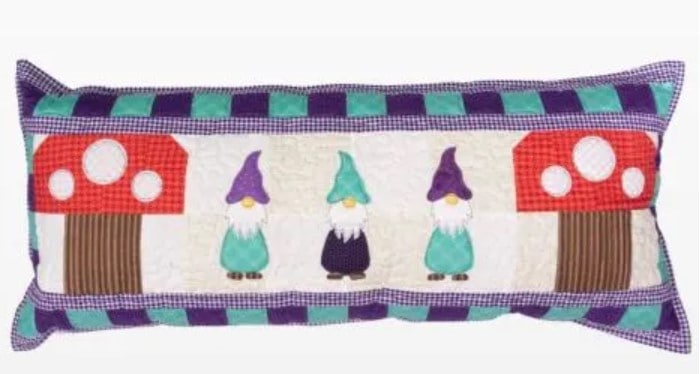 Having difficulty cutting fabrics for this project? AccuQuilt has recommended dies to help you cut shapes fast and easy to complete your project in no time.
Similar Quilt Pattern: GO! Chillin' with my Gnomies