A lovely baby quilt pattern to include in your little one's nursery room or give as a present at a baby shower.
The Indian Summer Quilt known also as Summer Haze is a free quilt pattern designed by Suzy Williams founder of Suzy Quilts featuring the Poplin Solids fabric collection by Birch Fabrics. This gorgeous quilt project is inspired by Indian Summer weather; "a certain quietude in nature; stillness in the air; a morning chill followed by the warmth of the afternoon sunshine", as Suzy explains.
Suzy has three different ways to make a half square triangle (HST) block, in this baby quilt project she uses the 8 at a time method. A great technique to finish a quilt in no time.
Finished Quilt Measures: 36 inches x 51 inches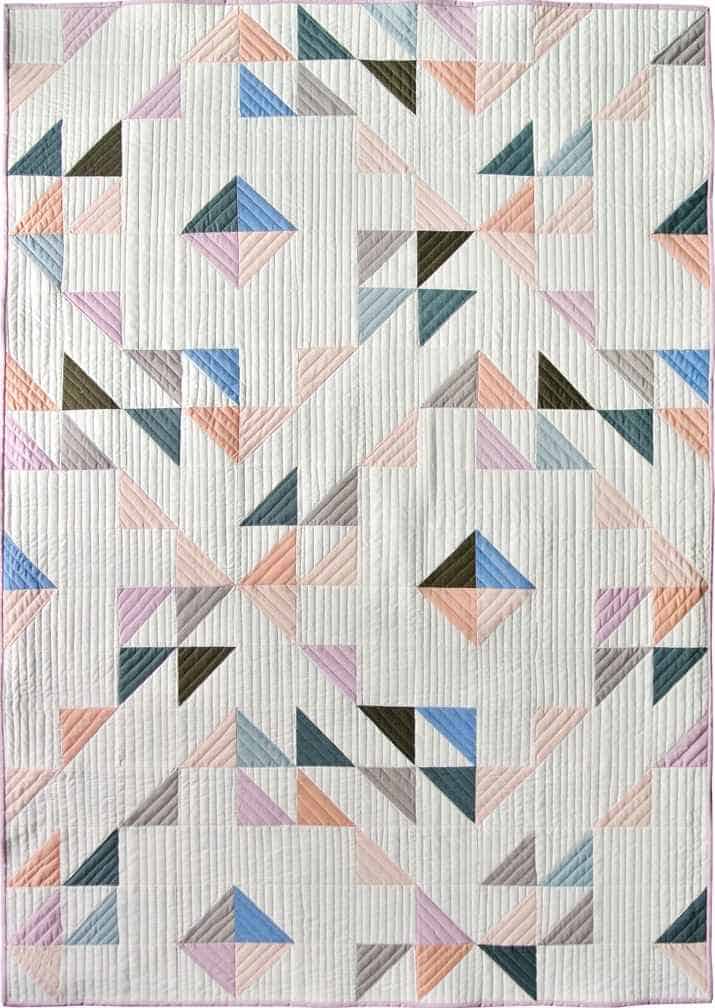 Similar Quilt Pattern: Lagoon Half Square Triangles Quilt