The Beach Bum Quilt is a cool and fun quilt tutorial to make for summertime. This cute aerial view of life on the beach quilt pattern is designed by Melanie Collette of Hello Melly Designs for Diary of a Quilter.
Because this quilt is composed of triangles, in piecing this patchwork, the use of the 60-degree equilateral triangles is by far the best quilting technique to use for you to make this quilt quick and easy. A fat quarter and scrap-friendly summer quilt project that you can create for your travel plans.
Whether you are living near a beach, or a land-locked area the "Beach Bum" triangle baby quilt will be your new fave mini blanket to give you a tropics vibe.
Finished Quilt Measures: 37 inches x 45.5 inches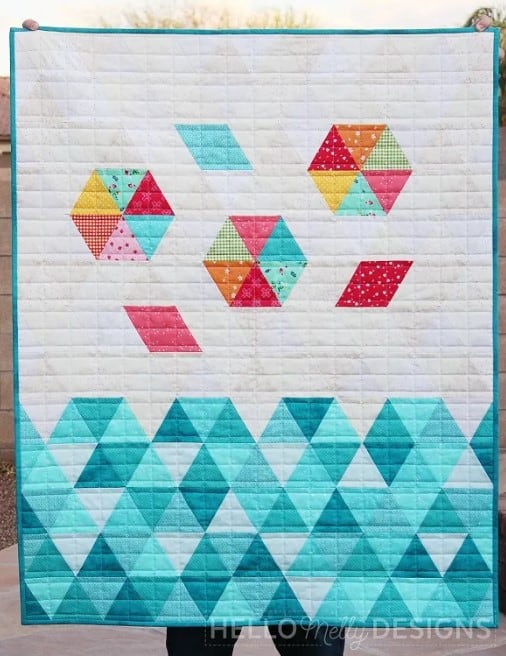 Similar Quilt Pattern: Low Tide Quilt