We have gathered different tutorial versions of the Snowflake Quilt Pattern for you to create.
1. Jelly Snowflake Quilt
The Jelly Snowflake quilt pattern is designed by Kimberly Jolly featuring the fabric collection Deer Christmas by Urban Chiks for Moda Fabrics. This quilt project is a July Mystery Quilt Sew Along from Fat Quarter Shop. Here is a video tutorial with a FREE PDF pattern.
Finished Quilt Measures: 50.5 inches x 50.5 inches
2. Norwegian Snowflakes Quilt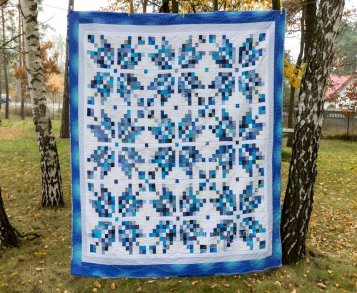 The Norwegian Snowflakes Quilt is a queen size quilt project that is perfect to snuggle up to combat the winter cold. This is a scrap-friendly quilt pattern that features blue and white fabrics.
Finished Quilt Measures: 97 inches x 97 inches
3. Crystalline Quilt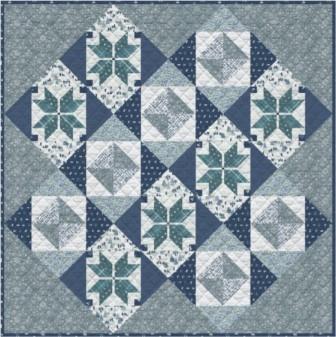 The Crystalline Quilt is another snowflake quilt pattern option. This quilt pattern is designed by AGF Studio featuring the fabrics from Angles Snow Day collection by Mister Domestic. Be captivated by these blue and white hues as you add this snowy project to your quilt collection.
Finished Quilt Measures: 75 inches x 75 inches
4. Winter Wonderland Quilt and Table Runner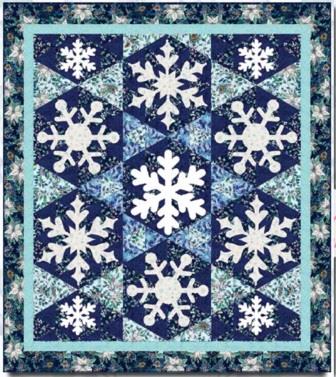 A gorgeous quilt pattern with snowflakes template. Winter Wonderland quilt and table runner is a free quilt pattern featuring the Fluffy Solids Fabric Collection from Henry Glass Fabrics.
Finished Quilt Measures: 66 inches x 73 1⁄2 inches
Finished Table Runner Measures: 73 inches x 30 inches
5. Snow Crystal Quilt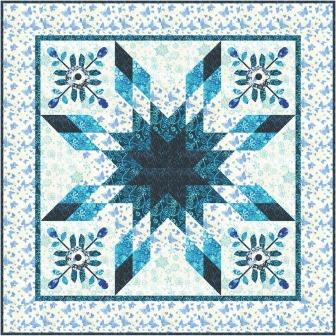 Feel the spirit of Christmas with this snowflake quilt pattern. Snow Crystal quilt is designed by Diane Nagle featuring Touch the Sky fabric collection by Jacqueline de Jonge. This quilt project uses fusible appliqué technique to its buds template.
Finished Quilt Measures: 62 inches x 62 inches
Skill Difficulty Level: Intermediate
6. Scandi Snowflake Table Runner Quilt

A festive quilt project to decorate for the holiday with a combination of red, cream, and slate-colored fabrics. Scandi Snowflake Table Runner is designed by Hilary Gooding for Makower UK featuring the Scandi Christmas fabric collection by Makower UK for Andover Fabrics. This table runner quilt project will bring a touch of Scandinavia to your Christmas decorations.
Finished Quilt Measures: 10 inches x 40 inches
7. Snowflake Quilt Block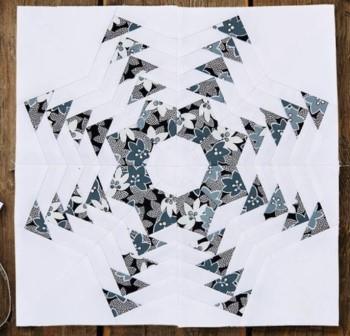 A frosty quilt project for the holidays. Snowflake quilt block pattern is designed by Lynne Goldsworthy for Gathered.how. This quilt project features an in-the-round arrows design. In this step by step tutorial she shares on how to have fun with the foundation paper piecing technique.
Finished Quilt Measures: 12.5 inches x 12.5 inches
If you are looking for more Quilting inspiration then check out our full list of 400+ Free Quilt Patterns for beginners, intermediate and advanced Quilters. There are all kinds of quilt patterns from easy beginner quilt patterns up to advanced appliqué patterns and patchwork patterns.