If you are looking for Quilting ideas and inspiration then you have come to the right place. Below you can view 1,000+ Free Quilt Patterns for beginners, intermediate and advanced Quilters. You can use the red search box below to find a Quilt pattern by name or to find a Sewing Machine Review.
New Free Quilt Patterns (view all)
1,000+ Free Quilt Patterns for download from beginner Quilt patterns to advanced applique & patchwork patterns. Click the "Read More" button to see a larger image and read the full article.
Let the bright and cheerful yellow and orange dresses of the Summer Dress quilt inspire your summer style and infuse your space with a touch of high fashion. This quilt is the ultimate addition to any fashionista's bedroom, featuring a sophisticated mix of yellow and orange dresses in alternating nine-patch…
Get ready to experience the ultimate summer relaxation with the 'Summer House Dalliance' free quilt pattern from Riley Blake Designs! This cozy and inviting quilt pattern is the perfect way to infuse your home with the relaxed charm of a summer house. This stunning quilt pattern utilizes Large Half Square…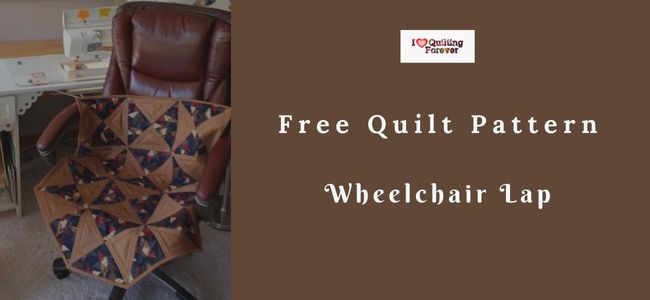 This free Wheelchair Lap Quilt pattern is perfect for a beginner quilter. The finished size is 27 inches wide by 36 inches tall, but you can easily add another row at the top for a taller person to make it 27 inches by 45 inches. You can choose any colors…
Sewing Machine Reviews (view all)
Looking for the Best Sewing Machine for you? Here are our favorite recommendations.
Quilting Product Reviews (view all)
Here are reviews and buying guides showing the best tools and supplies for Quilting and Sewing.
Quilting Tips & Tricks (view all)
These Quilting tutorials show Quilting tips and tricks that every Quilt lover should know to become successful in Quilting.