A cute pillow that would be a perfect addition to your little one's nursery room. The GO! Farm Sing-a-Long Pillow is a free quilt pattern by Amanda Harward of Larkspur Quilts for AccuQuilt. This is a quick applique project that features farm animals; cow, chickens,horse and pig. A scrap-friendly quilt project to relive your childhood memories with the favorite Nursery Rhyme of all time. You can also find a different inspirational favorite rhyme block to make a different matching pillow for your baby's room. A really adorable project to make this year.
Finished Quilt Measures: 18 inches x 18 inches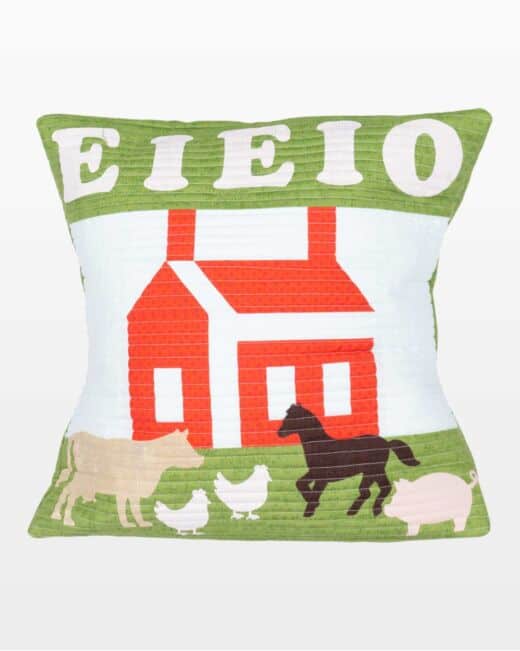 Having difficulty in cutting fabrics for this project? AccuQuilt has recommended dies to help you cut shapes fast and easy to complete your project in no time.