Winter has arrived and it's time to swap out those summer-themed decors. The GO! Winter Pinwheels Quilt creates a look and feels of snowflakes dancing through the cold winter sky with its beautiful rounded shape. Designed by Mary Anne Fontana from Fontana Originals for AccuQuilt, this yuletide-themed wall hanging quilt will be done quickly and easily with the GO! Lucky Star-10″ Finished and the GO! Setting Triangles-10″ Finished Dies. Made from a mix of old and new holiday fabrics, it's sure to become an instant family favorite.

Finished Quilt Measures: 30 inches x 40 inches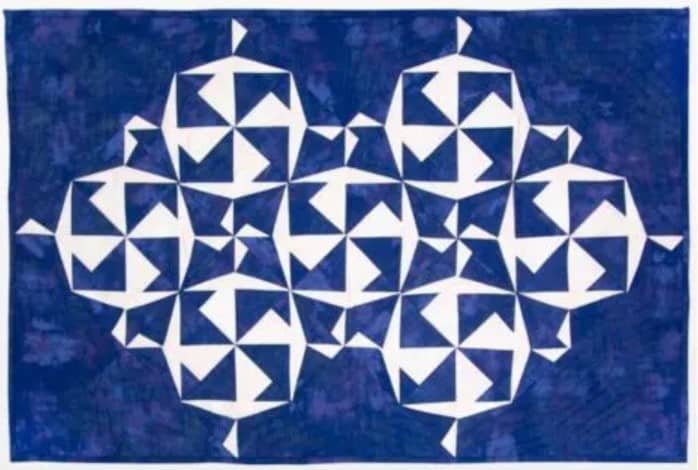 Having difficulty cutting fabrics for this project? AccuQuilt has recommended dies to help you cut shapes fast and easy to complete your project in no time.
Similar Quilt Pattern: GO! Windmills & Pinwheels Throw Quilt