A cute and easy way to create a heart quilt is to use triangle blocks. The Made With Love Quilt is a free quilt pattern from Fabric Editions. This is a fat quarter-friendly quilt project that uses red and light-colored fabrics.
This is a lovely wall-hanging quilt to place in your empty wall. Place a table below the quilt and decor it with picture frames of your loved ones.
The Made With Love Quilt pattern is a simple and enjoyable quilt to make over the weekend.
Finished Quilt Measures: 30 inches x 36 inches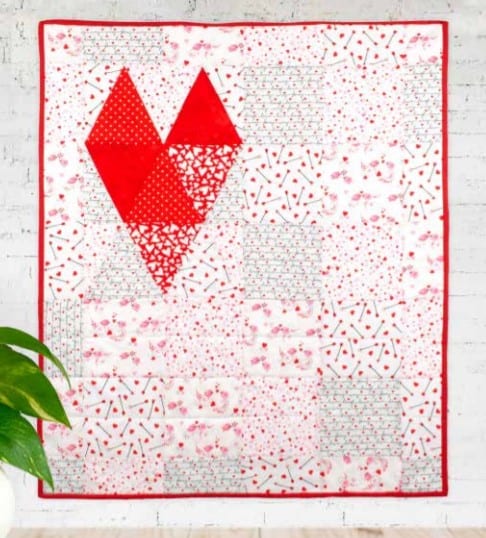 If you are looking for more Quilting inspiration then check out our full list of 500+ Free Quilt Patterns for beginners, intermediate and advanced Quilters. There are all kinds of quilt patterns from easy beginner quilt patterns up to advanced appliqué patterns and patchwork patterns.