We have gathered different tutorial versions of the Animal Quilt Pattern for you to create.
1. Let's Visit the Zoo Quilt
Let your kids familiarize some of the animals at the zoo with this Let's Visit the Zoo quilt. Designed by Cheryl A. Adam for Free Spirit Fabrics, this quilt features the fabric collection from Zoo Menagerie Collection by Eleanor Grosch. Consist of elephant, whale, dolphin, and lion.
2. The Cat Mini Quilt
Here are 25 different cat blocks for the fur mom and dad out there. The Cat Mini Quilt will be the new favorite sleeping spot of your cats. Designed by Elizabeth Hartman.
3. Ocean Mist Quilt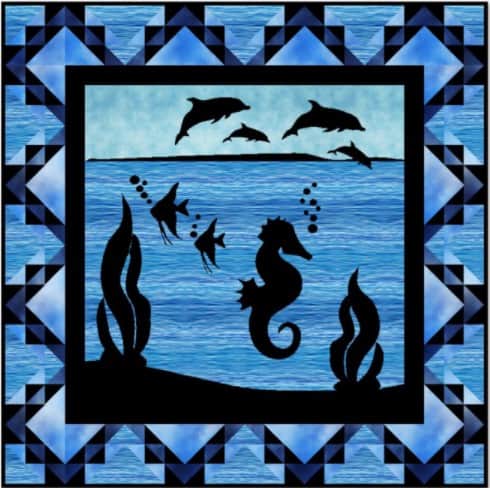 Let's explore under the ocean without leaving the house. Yes, you read it right. Ocean Mist quilt will remind you of the sea with the sew-cute underwater animal template Designed by Christine Stainbrook for RJR Fabrics.
4. On The Tide Quilt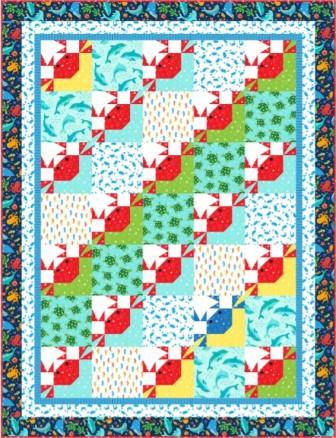 The On The Tide quilt will remind you of the beach. These crawling crabs on the quilt are so cute that kids will love it. Designed by Marsha Evans Moore for Michael Miller Fabrics.
5. Monkey Business Mini Quilt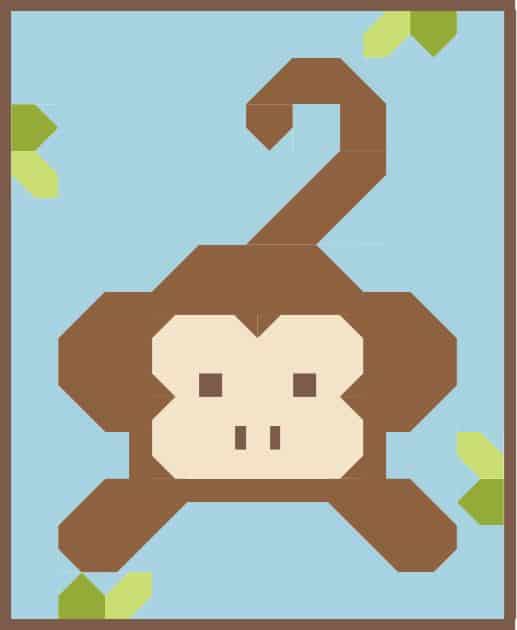 Another animal quilt on our list is this cute baby monkey. Monkey Business Mini Quilt is a free quilt pattern by Fat Quarter Shop featuring the fabric collection of Bella Solids by Moda Fabrics.
6. Panda-monium Mini Quilt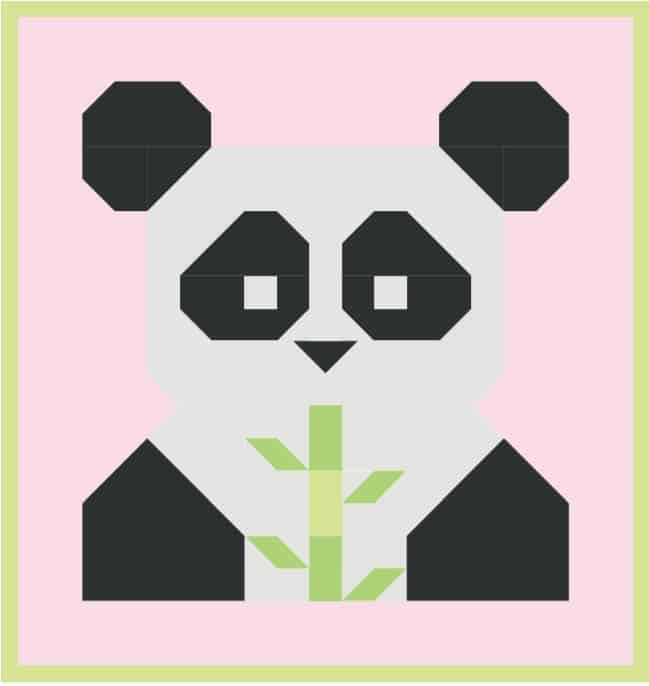 This cute baby panda is ready to be part of your animal quilt collection. The panda on this quilt pattern is eating its meal. A perfect wall hanging quilt to your baby's room.
7. Giraffes, Oh My Quilt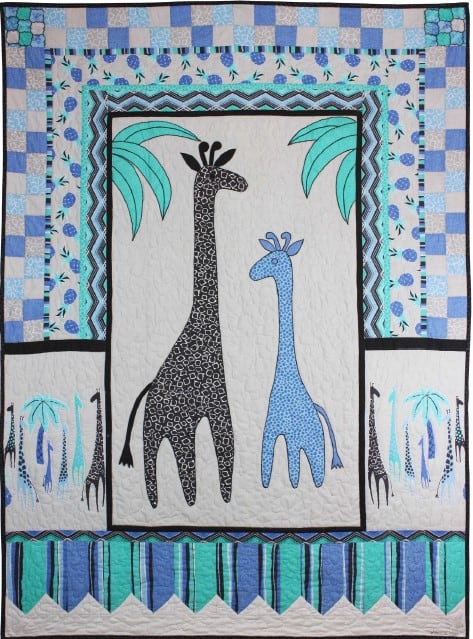 This Giraffes Oh My Quilt is a beginner-friendly quilt that is designed by Marinda Stewart for Michael Miller. Change its color to make it a quilt for your baby girl.
8. Paisley Splash Quilt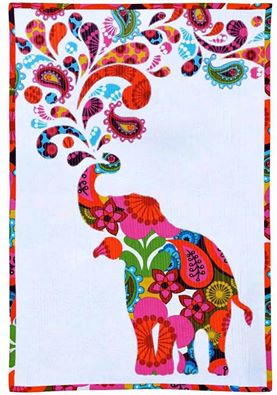 A beautiful elephant quilt that will catch everyone's eye. Paisley Splash was designed by Myiesha & Katie for Windham Fabrics featuring the Raj Collection fabric by French Bull.
>> Click here to see the Top Elephant Quilt Patterns for you to create.
9. Unicorn Quilt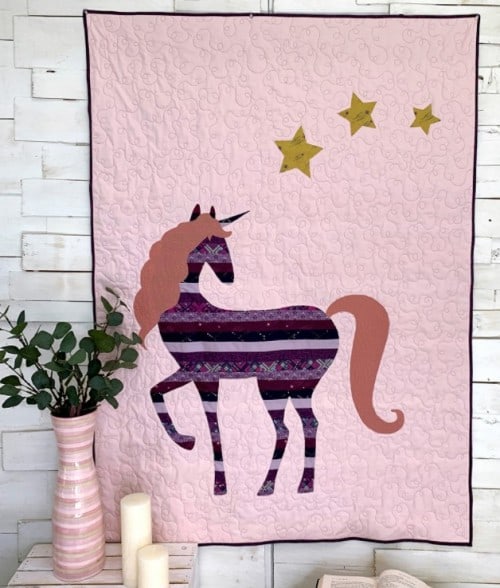 Oh! This gorgeous unicorn quilt will be the next favorite wall hanging quilt of your baby girl. This quilt pattern uses the REVERSE APPLIQUÉ technique.
10. Pretty as a Peacock Quilt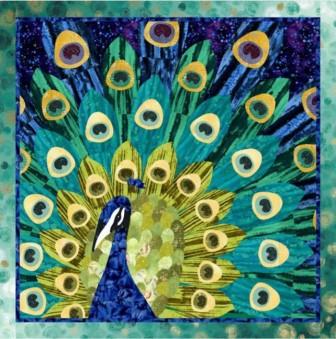 A stunning quilt to add to your collection. Pretty as a Peacock quilt is designed by Flaurie & Finch Featuring the Blossom Batiks Valley and Shiny Objects collections from RJR Fabrics.
>> Click here to see the Best Peacock Quilt Pattern for you to create.
Still looking for animal patterns? Click here
If you are looking for more Quilting inspiration then check out our full list of 400+ Free Quilt Patterns for beginners, intermediate and advanced Quilters. There are all kinds of quilt patterns from easy beginner quilt patterns up to advanced appliqué patterns and patchwork patterns.