We have gathered different tutorial versions of the Bento Box Quilt Pattern for you to create.
1. Easy 12-Inch Bento Box Quilt Block Pattern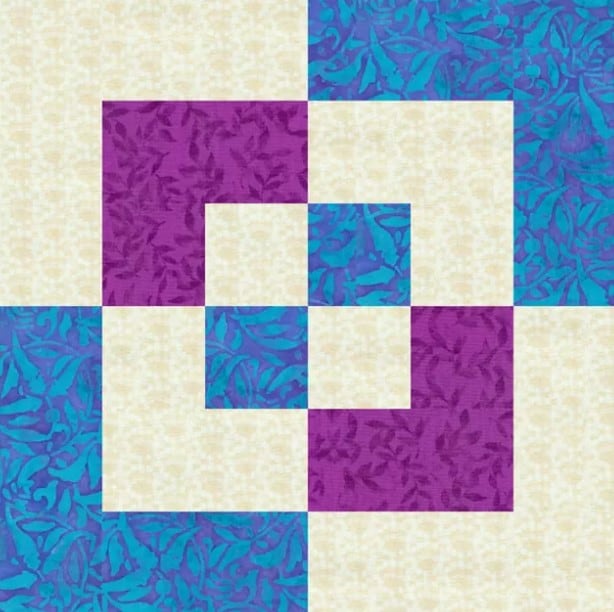 Quilting a bento box is sometimes confusing to new quilters because of the color and contrast assembly to create a unique look. On this Easy 12-Inch Bento Box Quilt Block Pattern tutorial, The Spruce Crafts blog provides a schematic as a cutting reference for making the bento box patch sizes. The Bento Box Quilt Block is made from 2 1/2-inch wide strips of fabric cut in different lengths.
2. Nine Patch Bento Box Quilt Pattern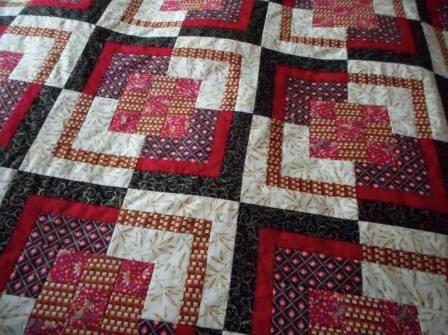 Here is another version of the bento box quilt. The Nine Patch Bento Box Quilt Pattern block's center is a bit different from the assembly method above, it has different levels of widths surrounding the center. This quilt block is a beginner-friendly pattern as long as you read thoroughly the tutorial and pay attention to the given measurements.
Project Finish Size: 60 inches x 75 inches (without borders)
3. Bento Box Quilt Pattern
Bento Box Quilt is a great pattern for men's quilt . It is a scrap-friendly pattern, just do trial and error in choosing fabrics with the same color value so that it will look unique. Bento Box Quilt is a fat quarter friendly pattern designed by Tracey Brookshier. This pattern is the updated and expanded version with five available finish sizes (Miniature quilts, wall and baby quilts, bed and throw pillows).
If you are looking for more Quilting inspiration then check out our full list of 400+ Free Quilt Patterns for beginners, intermediate and advanced Quilters. There are all kinds of quilt patterns from easy beginner quilt patterns up to advanced appliqué patterns and patchwork patterns.