We have gathered different tutorial versions of the Jelly Roll Bargello Quilt Pattern for you to create.
1. Jelly Roll Bargello Quilt by Allison Reid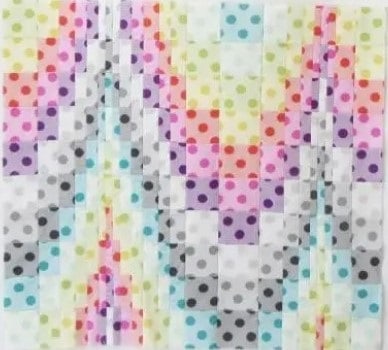 2. Bargello Table Runner Quilt

The next quilt tutorial is the Bargello Table Runner designed by Donna Jordan from Jordan Fabrics .There are two versions of this step by step tutorial, one is written tutorial and the other one is video tutorial. Instructions on this quilt project are so clear and easy to follow.
3. Rainbow Bargello Quilt
A gorgeous jelly roll bargello for your next project. This is a quick weekend quilt top that you can give this holiday season.
The Rainbow Bargello quilt pattern is another step by step tutorial. This is designed by Lets Quilt Something blog featuring the fabric collection from Robert Kaufman Fabrics Jelly Roll Kona Roll Up Classic.
Finished Quilt Measures: 63 inches x 96″ inches
4. Jelly Roll Bargello Quilt by Rachel Slote-Brown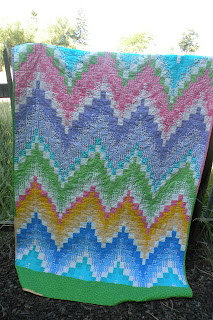 A perfect quilt pattern for your jelly rolls that are crying out to be turned into a quilt. Jelly Roll Bargello Quilt is designed by Rachel Slote-Brown of Stitch 2, Write 1 blogspot.
Finished Quilt Measures: 54 inches x 88 inches
If you are looking for more Quilting inspiration then check out our full list of 400+ Free Quilt Patterns for beginners, intermediate and advanced Quilters. There are all kinds of quilt patterns from easy beginner quilt patterns up to advanced appliqué patterns and patchwork patterns.