Recently Mandala art is making its way to popularity. Mandala is from a Sanskrit word meaning circle. It is a symbolic representation of the universe with an inner and outer world.
We have gathered different tutorial versions of the Mandala Quilt Pattern for you to create.
1. Mandala Quilt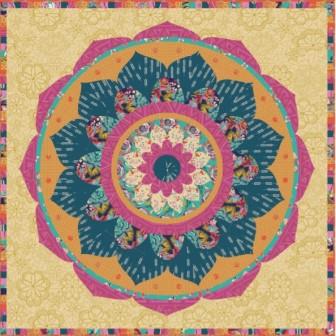 Make your bedroom lively and sophisticated with this stunning Mandala Quilt. This is a free downloadable quilt pattern designed by AGF studio featuring their Boho Fusions fabric collection.
This quilt pattern may seem challenging because it has similar fabric cut pieces but with the step-by-step guide on this quilt tutorial you will finish this gorgeous Mandala Quilt with a breeze.
Project Finished Size: 61 inches x 61 inches
Learn more about Mandala Quilt pattern here.
2. Evergrowing Mandala Quilt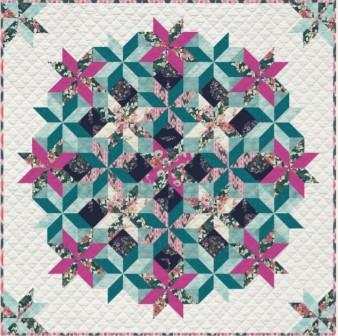 Here is another mandala quilt pattern from AGF Studio. Evergrowing Mandala quilt features the fabric collection from Trouvaille.
This quilt pattern is made up of Half Square Triangle units (HST).
Evergrowing Mandala Quilt will definitely be an eye-catching decor in your bedroom.
Project Finished Size: 88 inches x 88 inches
3. Cosmos Quilt (Dresden Mandala)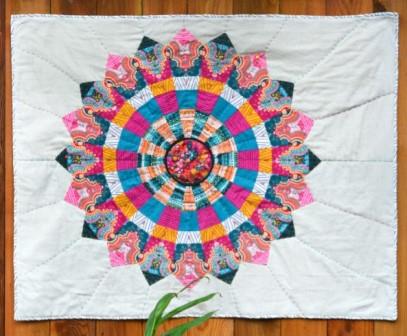 Another AGF Studio quilt pattern that you would definitely love.
Cosmos Quilt is designed by Laucara of Live art gallery fabrics featuring Legendary fabric collection from Pat Bravo. The Cosmos quilt is another mandala quilt design but with a twist, this uses a dresden technique. The colors and prints of the Legendary collection made this dresden mandala quilt beautiful and bold.
Project Finished Size: 46 inches × 36 inches
Learn more about Cosmos Quilt (Dresden Mandala) pattern here.