Recently Mandala art is making its way to popularity. Mandala is from a Sanskrit word meaning circle. It is a symbolic representation of the universe with an inner and outer world.
We have gathered different tutorial versions of the Mandala Quilt Pattern for you to create.
1. Mandala Quilt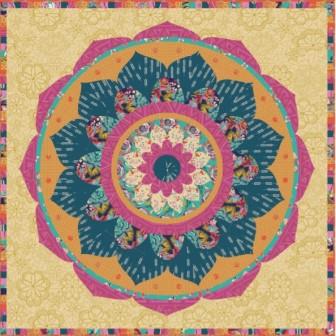 This beautiful Mandala Quilt is designed by AGF studio featuring their Boho Fusions fabric collection. The fabric collection is full of vibrant saturated colors and floral patterns which makes it a perfect fit to the mandala design.
This quilt pattern is a bit tricky, to avoid potential mix-ups we suggest that in cutting the fabrics separate the left side and right side mandala and place it inside a zip-loc.
Project Finished Size: 61 inches x 61 inches
2. Evergrowing Mandala Quilt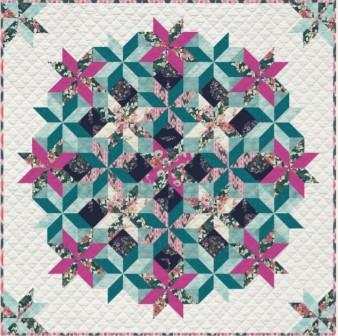 Here is another mandala quilt pattern from AGF Studio. Evergrowing Mandala quilt features the fabric collection from Trouvaille.
This quilt pattern is made up of Half Square Triangle units (HST).
Evergrowing Mandala Quilt will definitely be an eye-catching decor in your bedroom.
Project Finished Size: 88 inches x 88 inches
3. Cosmos Quilt (Dresden Mandala)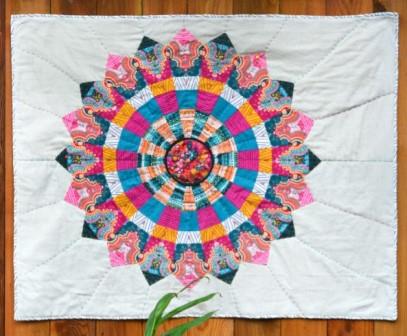 Another AGF Studio quilt pattern that you would definitely love.
Cosmos Quilt is designed by Laucara of Live art gallery fabrics featuring Legendary fabric collection from Pat Bravo. The Cosmos quilt is another mandala quilt design but with a twist, this uses a dresden technique. The colors and prints of the Legendary collection made this dresden mandala quilt beautiful and bold.
Project Finished Size: 46 inches × 36 inches
If you are looking for more Quilting inspiration then check out our full list of 400+ Free Quilt Patterns for beginners, intermediate and advanced Quilters. There are all kinds of quilt patterns from easy beginner quilt patterns up to advanced appliqué patterns and patchwork patterns.