Missed the flowers bloom during springtime? This Spring Blossom pattern by Peg Spradlin will remind you of the colorful spring season.
Create this quilt and hang it in your wall for spring vibes at home.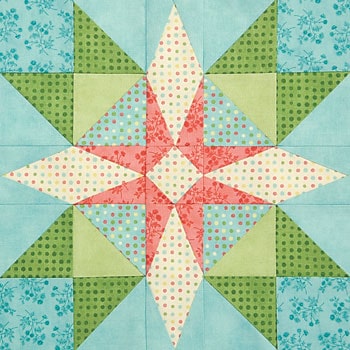 If you are looking for more Quilting inspiration then check out our full list of 500+ Free Quilt Patterns for beginners, intermediate and advanced Quilters. There are all kinds of quilt patterns from easy beginner quilt patterns up to advanced appliqué patterns and patchwork patterns.