Half Square triangle units will give you a lot of beautiful quilt variations, designs are endless. The Broken Dishes Baby Quilt is one of the quilt projects that you can make. The Broken Dishes is a square quilt block that is made up of half-square triangles. This traditional quilt block gives an eye-catching effect to the alternate contrasting triangles.
The Broken Dishes Baby Quilt is a free quilt tutorial by Molly for Purl Soho. This is a simple but attractive quilt project where you can show off your lovely fabric. Use a mix of light and dark fabrics to give it contrast, and mix and match to give it a more scrappy look.
Project Finished Size: 40 inches X 40 inches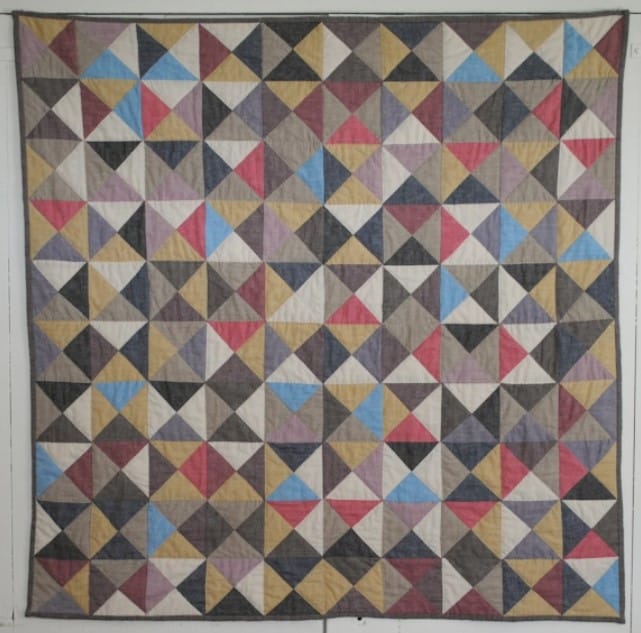 Similar Quilt Pattern: 3-Hour Baby Gingham Quilt
If you are looking for more Quilting inspiration then check out our full list of 1000+ Free Quilt Patterns for beginners, intermediate and advanced Quilters. There are all kinds of quilt patterns from easy beginner quilt patterns up to advanced appliqué patterns and patchwork patterns.