If you are looking for a fast and easy quilt pattern then this might be the quilt project you are looking for.
The Chipped Stacks Quilt measures 48 inches X 59 inches which is a great throw quilt. This adorable quilty creation is designed by Melanie Collette of Hello Melly Designs. In doing the Chipped Stacks Quilt it is great to use a variety of low and high-volume fabrics to showcase special fabric pieces.
She named this quilt pattern chipped stacks because there are blocks of stack fabric that have a "chipped" out corner.
Finished Quilt Measures: 48 inches x 59 inches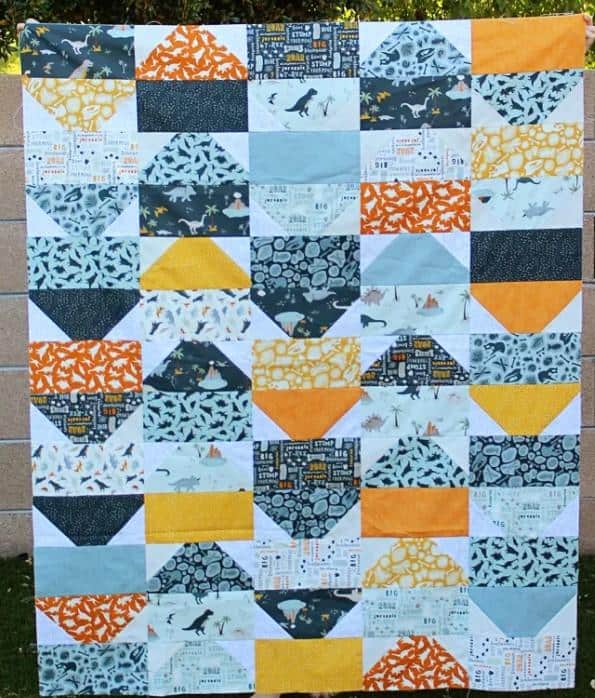 Similar Quilt Pattern: Turning Twenty Quilt