A genius Christmas decoration that brings quilting and embroidery in one wonderful project. The Christmas Embroidered Dresden Pillow is a free quilt tutorial by Clara for Clover and Violet.
Who would have thought that the favorite classic quilt block, Dresden, can be a gorgeous Christmas design? The beautiful embroidery font compliments a festive look on the Christmas cushion.
This is a quick and easy Christmas pillowcase project to gift to your loved ones or keep one to yourself.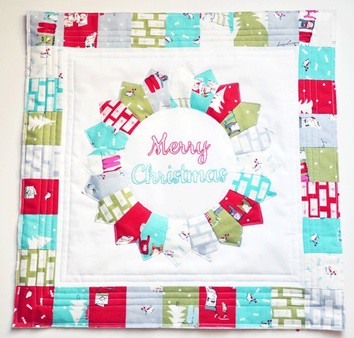 If you are looking for more Quilting inspiration then check out our full list of 500+ Free Quilt Patterns for beginners, intermediate and advanced Quilters. There are all kinds of quilt patterns from easy beginner quilt patterns up to advanced appliqué patterns and patchwork patterns.