A great quilt pattern for your single charm pack. The FizzyWigs Baby Quilt pattern is designed by Melanie Collette of Hello Melly Designs . This is a wonderful quilt project if you are looking for decor to add to your little one's nursery room. This is also a great baby shower gift to give to your "soon-to-be mom" friend or family member.
A perfect weekend project for your scraps if you wanted a scrappy look.
The Fizzy Wigs quilt is best for beginner quilters starting out small without a big outlay.
Finished Quilt Measures: 49 ½ inches x 49 ½ inches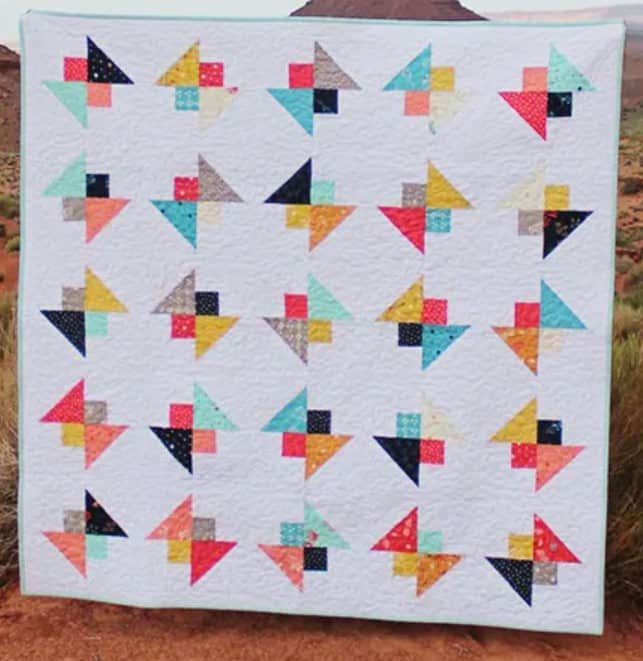 Similar Quilt Pattern: Pink Classic Quilt