Quilters can save a significant amount of time by using jelly rolls. A jelly roll is a collection of precut fabric strips about 2 1/2 inches in width rolled into a circle. Using it is a brilliant way to speed up sewing projects because there's no need for tedious cutting. The following patterns will make great use of any jelly roll stash you may have collected over the years.
Free Jelly Roll Quilt Patterns – Top Picks
1. Jelly Roll Posies for Baby Quilt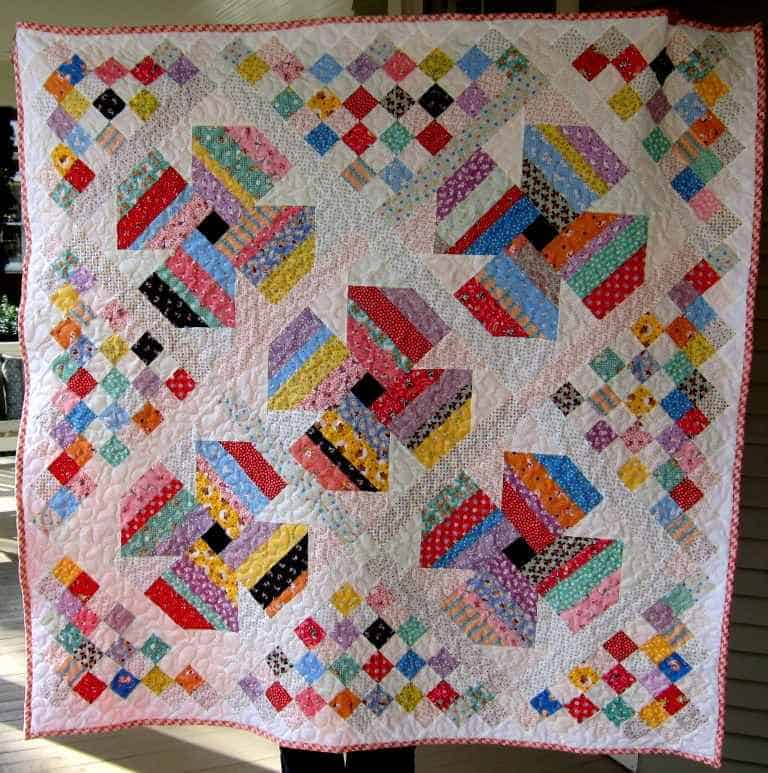 A beautiful spring jelly roll quilt project for your little one. The Jelly Roll Posies for Baby Quilt is a great addition to your baby's nursery room. The flower blocks and simple patchwork on this quilt combined perfectly to create a modern spring theme quilt. Use bright colored fabrics to make this lovely quilt stand out.
Learn more about Jelly Roll Posies for Baby Quilt pattern here.
2. Charm Jelly Roll Friendship Quilt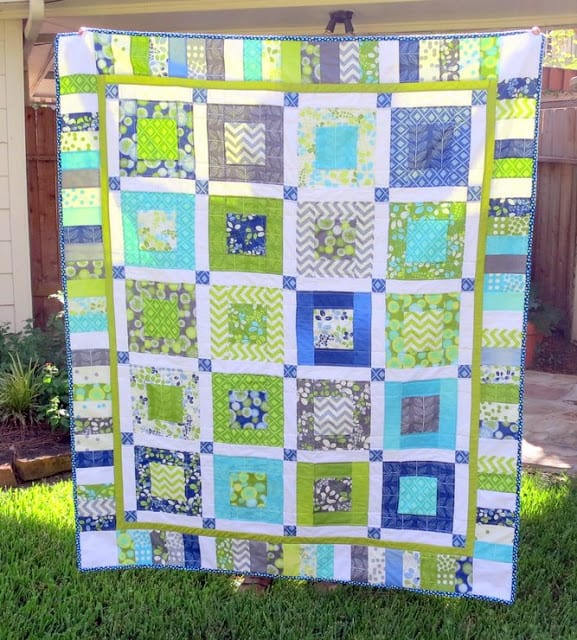 Whether saying goodbye to your friend who is moving to a different state or you are looking for a handmade gift for the holidays, this Charm Jelly Roll Friendship Quilt. This bright happy colors jelly roll quilt project will make your receiver feel very special and loved. Customize and personalize this gorgeous quilt by using her favorite color on the quilt.
Learn more about Charm Jelly Roll Friendship Quilt pattern here.
3. Playing the Scales Quilt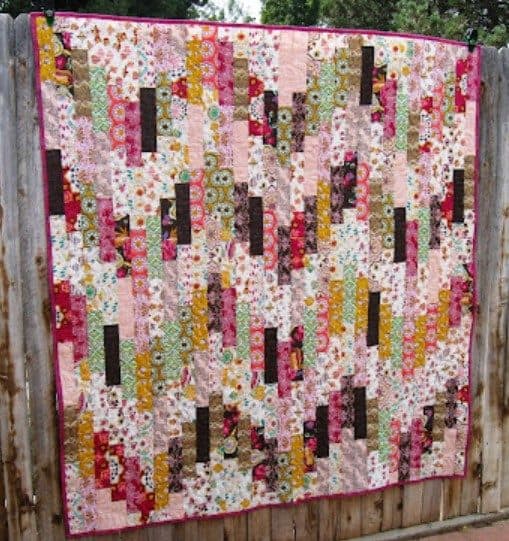 This piano-inspired quilt is great for music lovers, especially those who play pianos. The light and dark fabrics complement perfectly with each other. Add this to your to-do list and make a music fan happy on the holidays.
Learn more about Playing the Scales Quilt pattern here.
Interested in the Best Jellyroll Bargello Quilt Pattern, click here to learn more.
4. Jellied Lone Star Quilt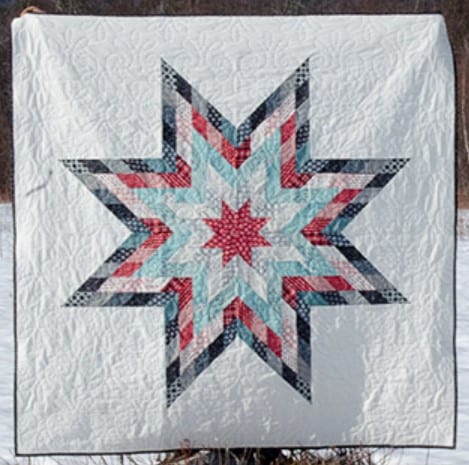 If you are looking for a jelly roll patriotic quilt pattern, then you came to the right place. The Jellied Lone star Quilt is what you are looking for. Create with any colors you love.
This Lone Star quilt pattern can also be a Christmas throw quilt. Get those green and red fabrics to start quilting for your Yuletide holiday decor.
Learn more about the Jellied Lone Star Quilt pattern here.
5. To The Point Quilt 
Everyone experienced the panic of making a last-minute quilt gift. For those rush moments, To The Point Jelly Quilt Roll is an absolute lifesaver! Amy Gibson of Stitchery Dickory Dock shares a quick pattern tutorial. This diagonal and cute design requires minimal cutting. To The Point Jelly Quilt Roll quilt pattern must be on your top list of fast and easy designs.
This quilt pattern is good for beginners and experts alike.
6. Ins and Outs Quilt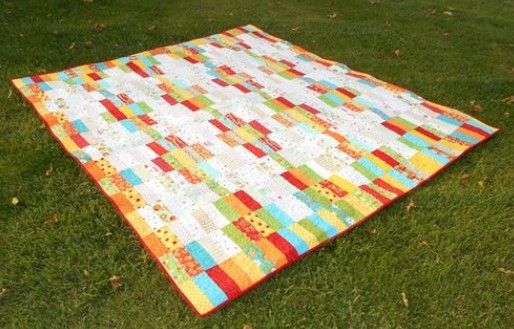 Only have one jelly roll left, and wondering what would be the best weekend project possible? The Ins and Outs Jelly Roll Quilt is the best option! It was crafted by Jo and Kelli Kramer . The project can be easily completed using only one jelly roll and scrap fabric. Quilters can experiment with various color combinations and placement using the pieced technique.
The finished quilt size is 56.6 inches wide by 72.5 inches long.
7. Jelly Glazed Hearts Tablerunner Quilt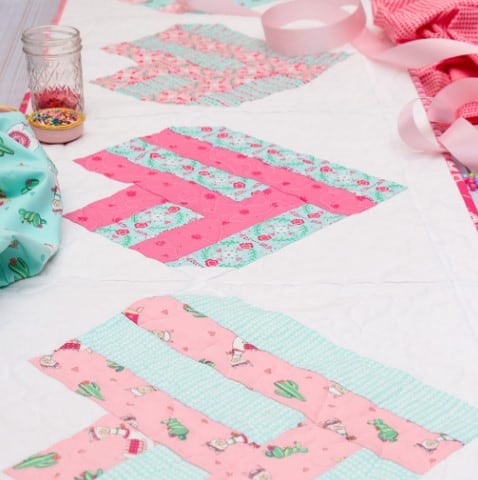 Jelly Glazed Hearts Tablerunner is perfect for spicing up your home kitchen dinner date set up. This design by The Jolly Saber is a sweet table accessory suited for anniversaries and Valentine's Day. The Llama Love fabric line by Deb Strain for Moda Fabrics is featured in the pattern. Basic materials are needed to create this charming pattern, including a single jelly roll and some yards. The process is not complicated, which allows for sewing more.
Aside from a free pattern and PDF guide, The Jolly Saber provides a video tutorial for a more convenient lecture.
Finished Quilt Measures: 19.5 inches x 68.5 inches
8. Batik Braid Quilt
A fashionable Jelly Roll Braid Quilt is a perfect addition to elevating your living room couch or bedroom. It was designed by Jen Eksridge of ReannaLily Designs. This pattern creates a traditional French braid quilt using a vibrant Batik jelly roll. Jen also shares that it is best to trim the edges after stitching the strips together and get wonderfully pieced strips.
Printable Jellyroll Quilt Patterns To Download From Online Shops (Paid)
1. Pickup Sticks Quilt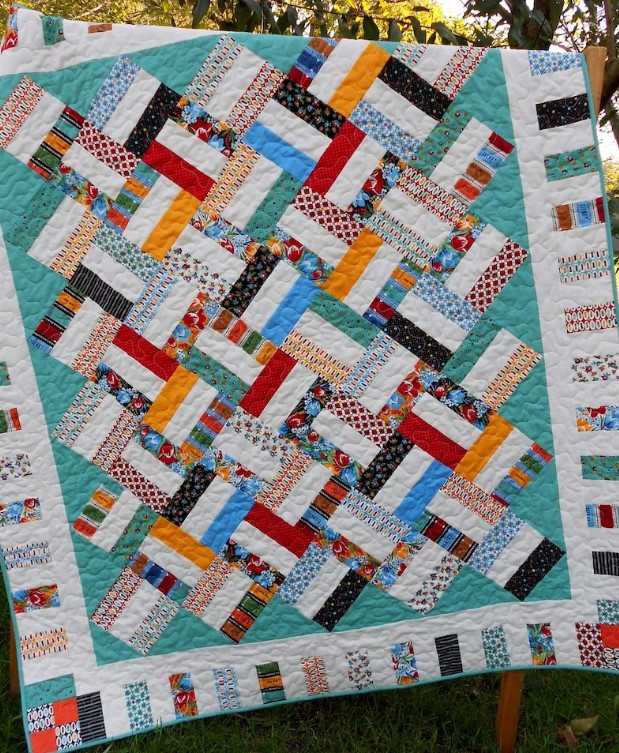 Inspired by the childhood game that will bring back fun memories, Pickup Sticks Jelly Roll Quilt Pattern is designed by Jude Spero. The basic materials needed are one jelly roll and fabrics for setting the triangles and binding. This design is also a fantastic option for your kid's room. The crib measurement is 37 inches by 45 inches. Throw pillow size is 56 inches wide x 64 inches long. By creating additional blocks, this pattern can be expanded in size.
The pattern is completely illustrated that includes step-by-step directions. Pickup Sticks Jelly Roll Quilt Pattern is easy to execute, and even seasoned quilters will enjoy it.
2. Star Watch (Jelly Roll Quilt )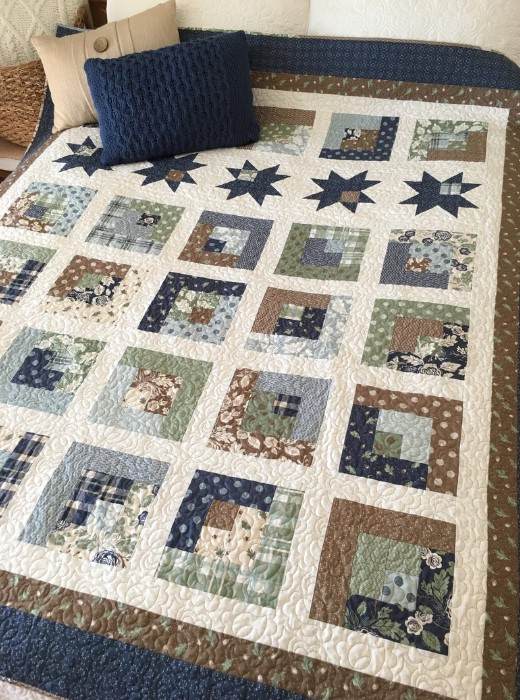 Make your room starry all day and night long with this Star Watch Jelly Roll quilt. A single row of glittering stars overlooks a landscape of log huts in this unique pattern. Taunja Kelvington designed this jelly roll quilt featuring Harvest Road by Lella Boutique for Moda's fabrics. This fun pattern is ideal for showcasing your favorite jelly roll fabrics in a modern quilt style.
3. Riding the River Rapids Quilt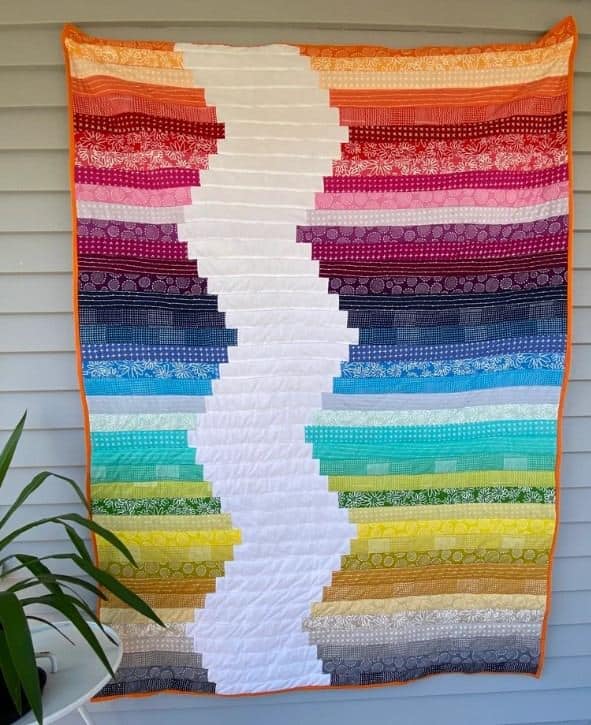 "Riding the River Rapids" Jelly Roll Quilt Pattern is crafted by Rachel Julia. This pattern is ideal for beginners. There are many ways to incorporate a variety of fabrics into a quilt using this design.
The pattern includes detailed instructions, fabric recommendations, and a digital diagram guide. 53 inches wide by 80 inches long is suitable for a throw rug on the couch or a single bed. A baby-sized pattern with 40 x 40 size is also a great choice.
4. Simple Illusions Quilt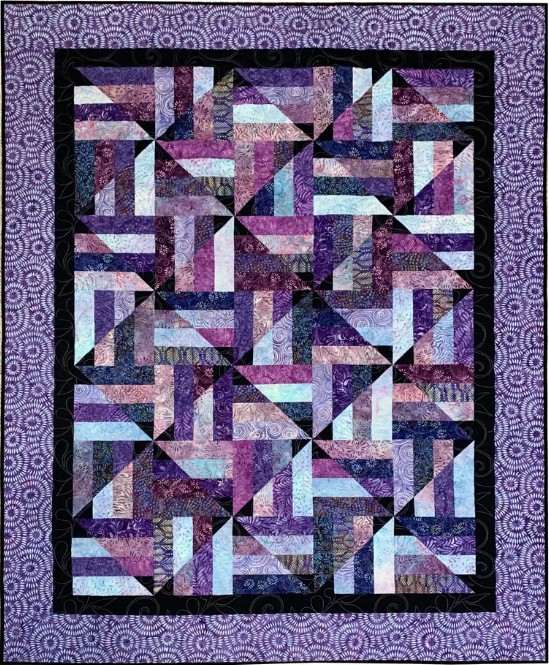 Diana Beaubien's Simple Illusions Jelly Roll design will be an eye-catching addition to your living room or bed. Scrap busting has never been easier with this quilt pattern. Even if it looks complex, the design is fun and simple to piece together. The pattern presents a unique approach for constructing the block.
It comes with a wide range of sizing options for crib, throw, twin, queen, and king. Simple Illusions Jelly Roll is beginner-friendly for quilt starters.
For quilters who are pressed for time or have trouble cutting fabric, jelly rolls are the best option for quickly getting the job done. While cutting strips from fabric yardage is possible, using precut jelly roll strips saves time. Unleash your creativity with these best 12 Jelly Roll Quilt Pattern!