When it comes to holiday quilts, GO! Christmas in the Pines is a must-have! Imagine snuggling under this quilt listening to Christmas carols, or making this quilt for someone who needs a little brightening up this season. This festive quilt project is designed for AccuQuilt by Laura Strickland of Orange Blossom Quilt.

This throw quilt has a tree with beautiful shades of green, a unique star, and plenty of applique Christmas lights wrapped around for a striking visual impact.

In case you're feeling overwhelmed by all the shaping, it comes with a pattern that helps you cut every piece.

Finished Quilt Measures: 48 inches x 60 inches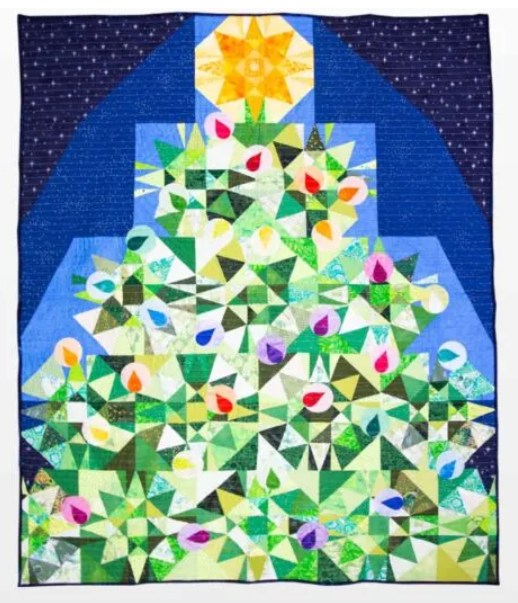 Having difficulty cutting fabrics for this project? AccuQuilt has recommended dies to help you cut shapes fast and easy to complete your project in no time.
Similar Quilt Pattern: Noel Quilt