The GO! Colors and Counting Baby Quilt is a free quilt pattern designed by Marjorie Busby, blue feather quilt studio for AccuQuilt. This is such a fun quilt pattern that is both for learning and giving your baby comfort. You can teach your kid the various farm animals and you can start counting with them too, it sure will be a fun-filled bonding activity for parents and babies. A perfect addition to your little one's nursery room.
Gather your scraps and fat quarters as this GO! Colors and Counting Baby Quilt is great for your small fabrics.
Finished Quilt Measures: 40 inches x 40 inches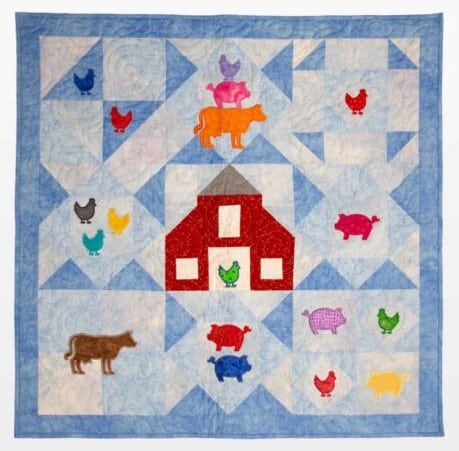 Having difficulty in cutting fabrics for this project? AccuQuilt has recommended dies to help you cut shapes fast and easy to complete your project in no time.