A gorgeous flower wall hanging quilt to greet the arrival of Spring.
The GO! Daisy Chain Wall Hanging is a free quilt pattern designed by Mary Anne Fontana from Fontana Originals for AccuQuilt.
This darling Daisy Chain quilt will not only make your house Spring ready but also bring back childhood memories of picking Daisies and make it a flower chain. This quilt project has a dark background which helps draw the viewer's attention and focus to the dancing Daisies. This creates a great outcome to make any subject pop.
Finished Quilt Measures: 30 inches x 30 inches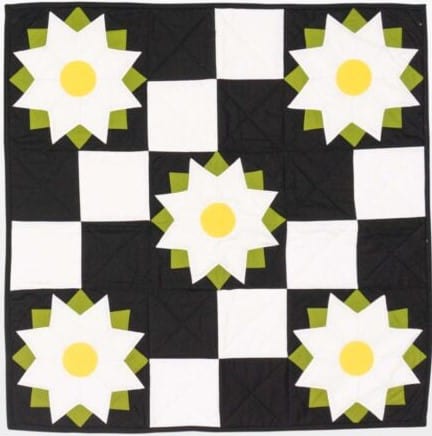 Having difficulty in cutting fabrics for this project? AccuQuilt has recommended dies to help you cut shapes fast and easy to complete your project in no time.