Here is a purr-fect quilt pattern that you can't resist. The GO! Patchwork Puppies Wall Hanging Quilt is a free quilt pattern from AccuQuilt. Look at those adorable patchwork puppy faces? Bet every dog lover would rejoice, even the dogs would love this quilt project.

A fat quarter-friendly quilt pattern that is easy and fun to make. The Puppy faces are made of square and half square triangle pieces.

Place this wall-hanging quilt on your fur babies sleeping or feeding area to let them know that they are loved.

Pattern Source: AccuQuilt
Finished Quilt Measures:36 inches x 36 inches


Get This Pattern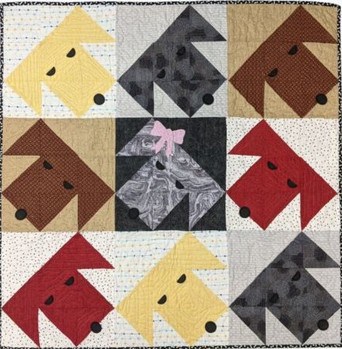 Having difficulty in cutting fabrics for this project? AccuQuilt has recommended dies to help you cut shapes fast and easy to complete your project in no time.