Whether indoors or outdoors this fun throw quilt will surely give your kids and kids at heart something to get busy.
The GO! Picnic Play Throw Quilt is a free quilt pattern designed by Kelli Marshall of Simply MackBeth Design Co. for AccuQuilt. This quilt is not only for snuggling but also an enjoyable board game quilt. This throw quilt project features Checkerboard, I Spy/Matching board, and Tic Tac Toe Board, it also includes directions on making the game pieces and a pocket to where you will hold them.
Finished Quilt Measures: 64 inches x 64 inches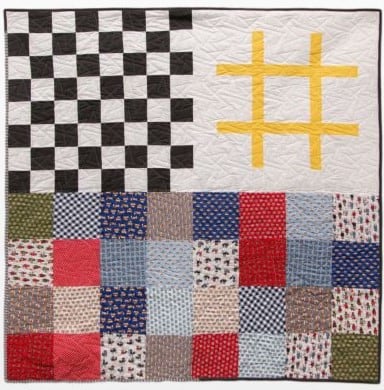 Having difficulty in cutting fabrics for this project? AccuQuilt has recommended dies to help you cut shapes fast and easy to complete your project in no time.