The GO! Sherbet Dreams Throw Quilt is a free quilt pattern from AccuQuilt that features the fabrics provided by Timeless Treasures. The delicious pastels on this quilt project give tranquility and calmness to your little bundle of joy's room. You can make a lot of color possibilities with this adorable quilt.
Your baby's nursery will look extra lovely with the GO! Sherbet Dreams Throw Quilt. This is a special quilt that is handmade with love. You can make this quilt as a baby shower gift to mommies-to-be. Play with pink fabrics for the little princess, blue for the baby boy, or keep it neutral if the gender is going to be a surprise.
Finished Quilt Measures: 48 inches x 48 inches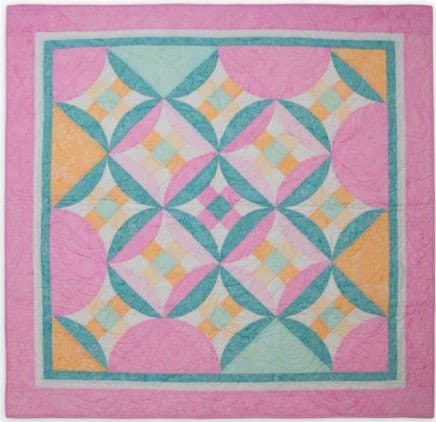 Having difficulty in cutting fabrics for this project? AccuQuilt has recommended dies to help you cut shapes fast and easy to complete your project in no time.