Some quilt lovers may not know this, but fat quarters are great to mix and match because they're already coordinated. Like this Hexagon Pinwheels Quilt Pattern by Moda Fabrics, you can use your favorite fat quarters to help you organize them in a fun and modern way. It's a super-cute quilt pattern that utilizes the beauty of hexagon pinwheels and triangles.

The finished size is about 70 inches x 89 inches which is perfect for a twin-size bed.

Start making it now this free quilt pattern will help you turn your fat quarters into a beautiful quilt.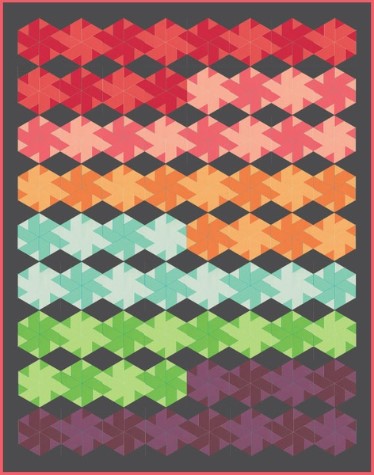 Similar Quilt Pattern: Fat Quarter Whirlwind Quilt