If you love to travel then this is a perfect quilt project that you should start working on.
The Marjorie's Quilt is a free quilt pattern from AGF studio featuring the Open Road fabric collection by Bonnie Christine.
This quilt project consists of the 50 states of the USA hence we can also call this quilt the US Map quilt. A scrap-friendly quilt that is so fun to make, especially if you love to travel. You can make this quilt pattern as a centerpiece of a larger quilt, or you can put it in a frame, or maybe it could help you decide for your next state to visit. Just put an embellish to record the place you traveled. Let your imagination go and have some fun!
Finished Quilt Measures: 45 inches x 60 inches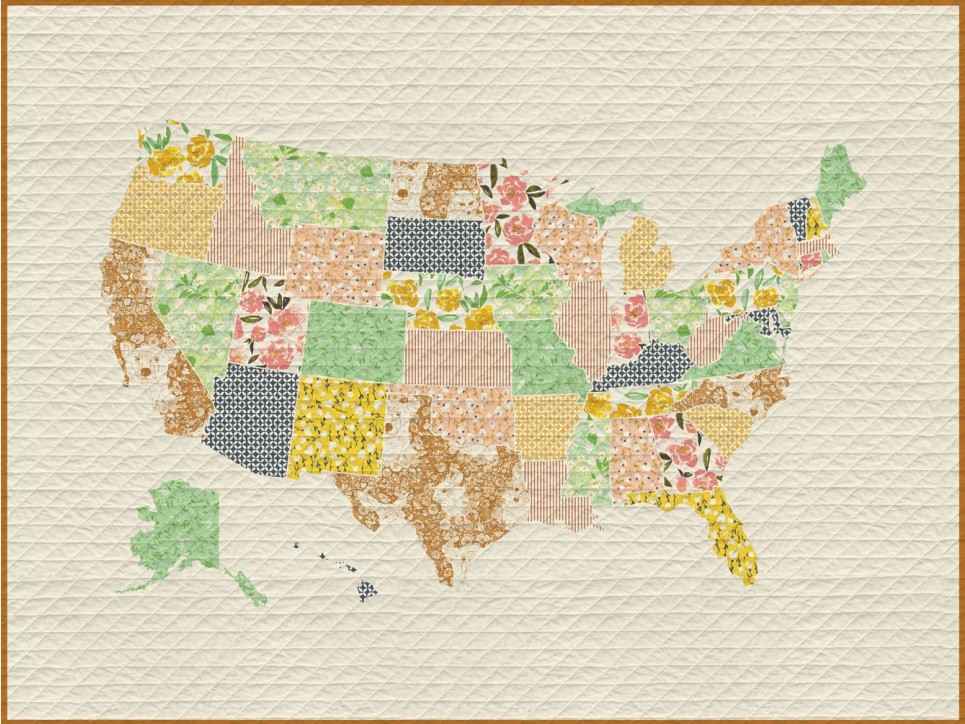 Similar Quilt Pattern: Cityscape Quilt