Yuletide season is almost here. When you say yuletide, everyone is busy preparing and decorating for this holiday season. One of the common traditions in this period is setting up a Christmas Tree. Different sizes of pine trees will be decorated with colorful ornaments.
Another way to decorate is to make this Ponderosa Pines quilt. A free quilt pattern designed by Donna Jordan for Jordan Fabrics .
Take out your collection of green-colored scraps and start making the Ponderosa Pines quilt pattern.
Finished quilt measures: 50 inches x 61 inches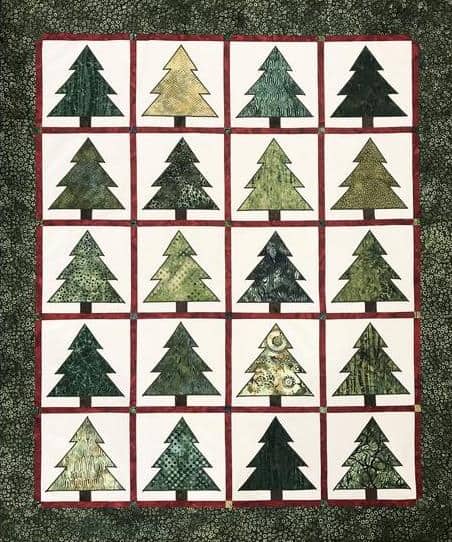 If you are looking for more Quilting inspiration then check out our full list of 500+ Free Quilt Patterns for beginners, intermediate and advanced Quilters. There are all kinds of quilt patterns from easy beginner quilt patterns up to advanced appliqué patterns and patchwork patterns.