Your friends and family will be amazed that you made this beauty from Scrappy 8.5″ squares.

Bonnie's tutorial will have you sewing up a quilt top in no time. It's a quick and easy project for all levels of quilter; an excellent way to use up all those magic small to medium pieces lying around in your scrap pile.

The Scrappy Mountain Majesties Quilt pattern is versatile, letting you showcase lots of different fabrics without the sameness of a traditional scrappy quilt. They look complex, but it's easier than it looks! We are super excited to share this free PDF with you.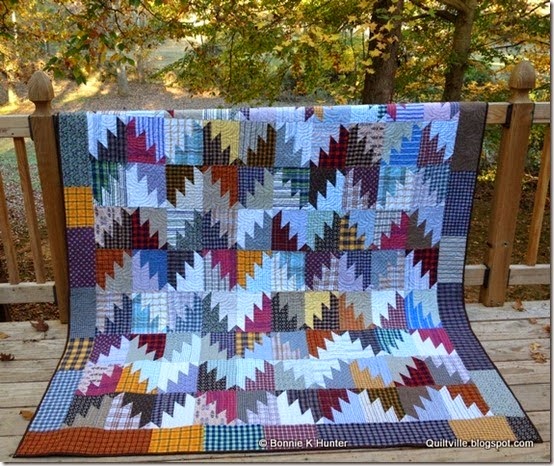 Similar Quilt Pattern: Wilderness
: