Scrap quilts are ideal for quilters to save and clean their scrap drawer. Fabric is one of the most expensive elements of quilting, making it difficult for quilters to stay within their budget and start new patterns. We compiled the best paid and free scrap quilt patterns for all skill levels. Regardless of the size of your scrap collection, you can find simple and challenging patterns to recreate!
Free Scrap Quilt Patterns – Top Picks
1. Modern Melody Basics Quilt Pattern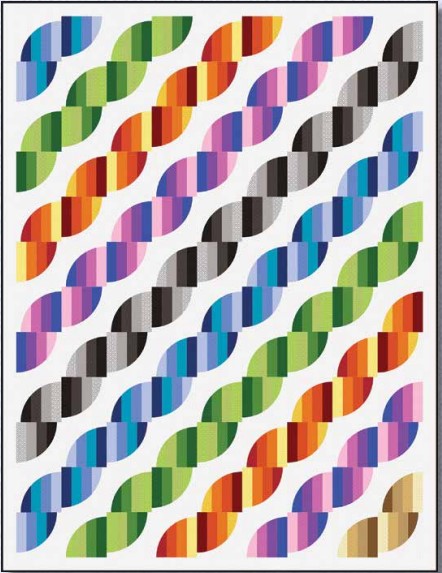 Bring out your true colors with Modern Melody Basics. This stylish and modern scrap quilt pattern combines different shades of color in one block and assembles them in twisted diagonals to put some twists on the basics. If you're an intermediate quilter who wants to play with hues, then this free printable scrap quilt pattern is definitely for you! Designed by Heidi Pridemore featuring the First Blush Studio fabric collection from Henry Glass & Co, this 57 ½ inches x 75 ½ inches project lets you play with color value and unleash the artist in you.
2. Scrappy X Quilt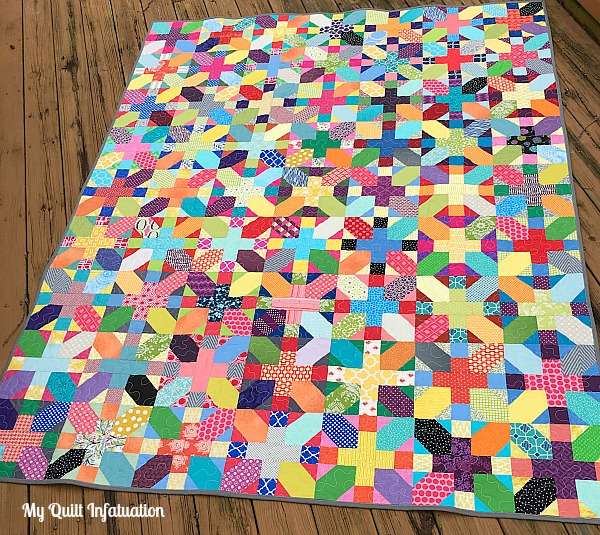 Who won't be mesmerized by seeing a rainbow after a torrent of rain? The harmonious blending of its colors is already fascinating as it is. This quilt will remind you of that wondrous sensation of seeing a rainbow. Using scraps from your drawer, quilters of all levels can easily recreate the Xs pattern that dominated the quilt. Designed by Kelly, the finished quilt is a twin-size quilt measuring 70 inches x 90 inches.
3. Chinese Coins with Coins Border Quilt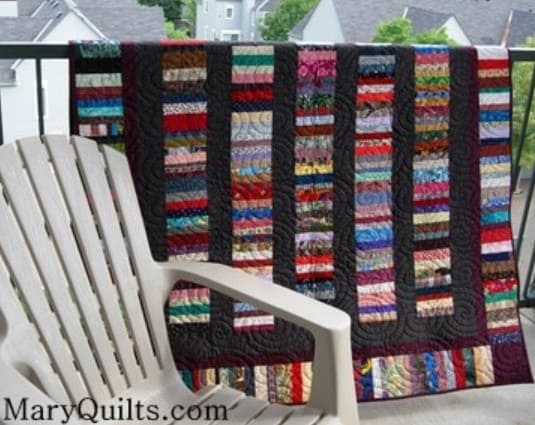 A scrap busting quilt pattern that will give you inspiration to create your next project. The Chinese Coins with Coins Border Quilt is a great project for beginners who would love to make a traditional scrap quilt pattern.
Also known as stacked coins, this repetitive quilt pattern can be done within few days. Put together your favorite scrap fabrics and enjoy cuddling under your bed quilt.
Project Finished Size: 57 inches x 74inches
Learn more about Chinese Coins with Coins Border Quilt pattern here.
4. Scrappy Granny Squares Quilt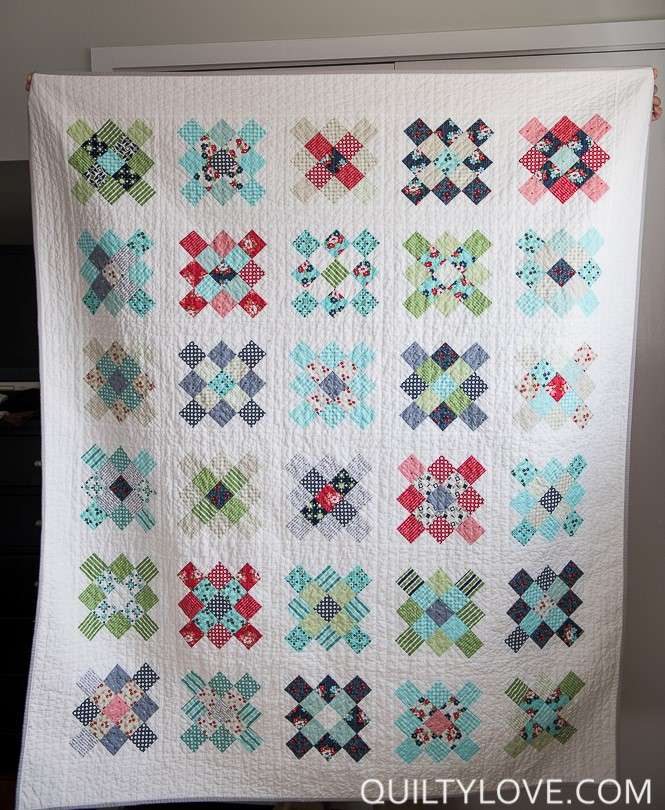 This easy scrap quilt pattern will be the perfect addition if you wish to incorporate that classy style into your home! Beginners will love replicating this pattern. Using jelly rolls, you can effortlessly sew the different fabric blocks, creating a simple yet dainty appeal. Emily Dennis originally designed it. The finished quilt measures approximately 60 inches x 70 inches.
5. Modern Love Ombre Effects Quilt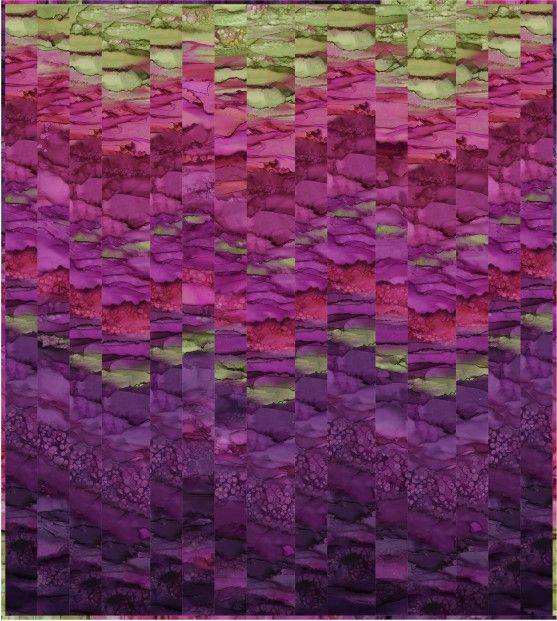 This quilt will trick your eyes into thinking that this is a three-dimensional illusion that moves. It gives off an appearance of beach waves, reflecting the colors of a violet-hued sunset. Moreover, the choice of colors is brilliant, going from light to dark.
6. TriLove Quilt Pattern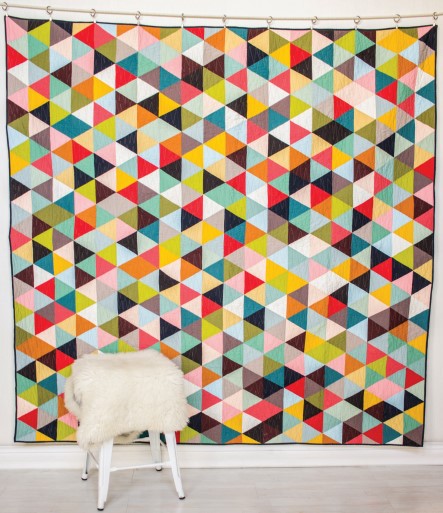 Feel free to dance out your feelings with this gorgeous quilt! The bright and playful colors take you back to the retro style era. The mini triangles in the pattern resemble the mini a disco ball. The design belongs to Melissa Lunden. The finished quilt measures 88 inches x 90 inches.
7. GO! Heart Weave Throw Quilt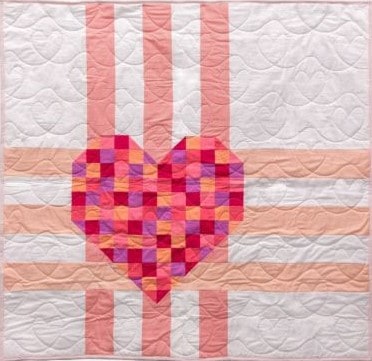 The GO! Heart Weave Throw Quilt is a contemporary scrap quilt pattern that is a great for gift giving idea. You won't go wrong in giving your loved one a handmade project that will be treasured for a long time. This scrap heart quilt pattern is also a great throw that you can cuddle on Valentine's Day.
Be sure to register fist to get this free scrap quilt pattern to download.
Project Finished Size: 51 inches x 52 inches
Learn more about Go! Heart Weave Throw Quilt pattern here.
8. Jelly Strip Stash Buster Quilt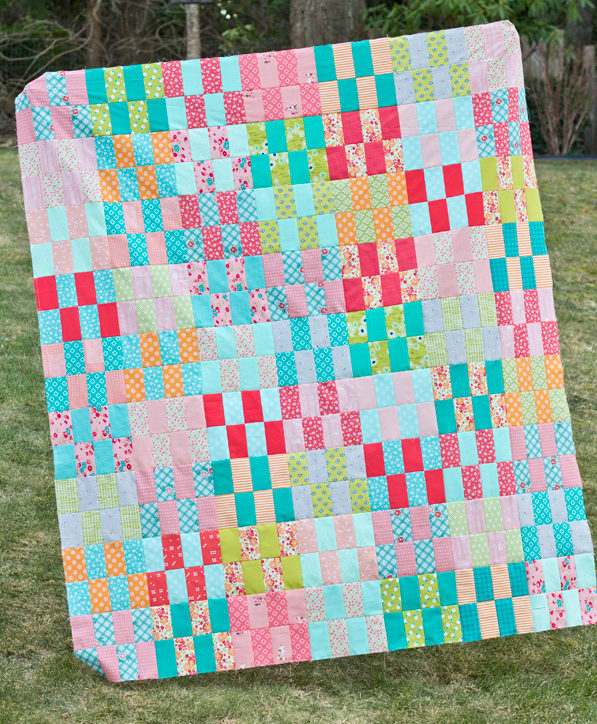 If summer is your favorite time of year, this quilt pattern has the perfect fusion of all summer colors into one amazing quilt! The stitching of jelly roll strips brings out the flawless synchronization of all seasons. This is one of the designs of Cluck Cluck Sew. The finished quilt has two sizing options: 56 inches x 63 inches, or 56 inches x 64 inches
9. Buckeye Beauty Quilt
This mesmerizing quilt pattern will surely catch everyone's attention! Its unconventional pattern emboldened its illusory spiraling descent, tricking your eyes as though it moves. The impeccable stitching of blocks and half-block triangles is cleverly executed. This is an excellent wall-hanging decor or a throw blanket. Beginner and advanced quilters will certainly enjoy themselves with this quilt pattern. The design comes from Janet Locey .
It has four sizing options:
52 ½ inches x 62 ½ inches
63 inches x 75 inches
73 inches x 87 ½ inches
84 inches x 100 inches
10. Patches & Pinwheels Quilt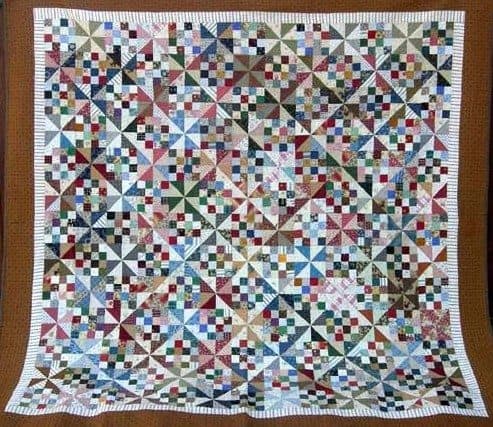 The Patches & Pinwheels is a vintage scrap quilt pattern that would compliment an antique bed. A step-by-step quilt project with photos so that you can easily follow the pattern. This bed quilt might look tricky but it is just a combination of 16 patch blocks and pinwheel blocks that are alternately joined together.
Project Finished Size: 86 inches x 86 inches
Learn more about Patches & Pinwheels Quilt pattern here.
11. Harmony Modern Block Quilt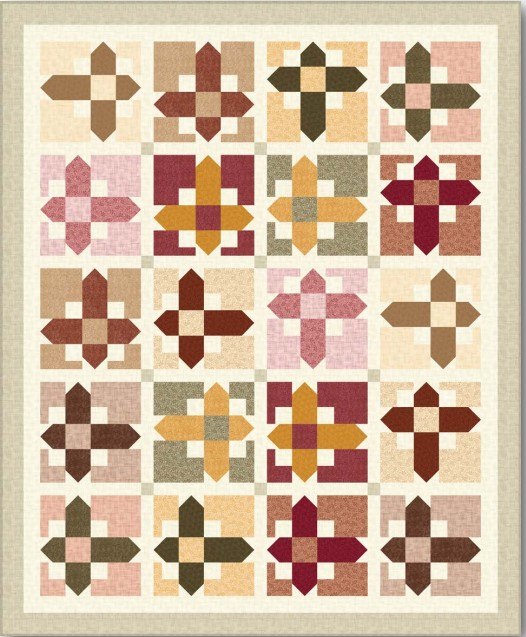 This printable quilt resonates with the dark academia vibe with its muted colors. It is edgy and imposing and classy. This beginner-friendly quilt pattern will be perfect for your teenage daughter's bedroom. You'll only need fabrics cut into blocks and strips to recreate this one. The finished quilt of this free modern scrap quilt pattern measures 61 ½ inches x 75 inches.
12. Scrappy Squares and Bars Quilt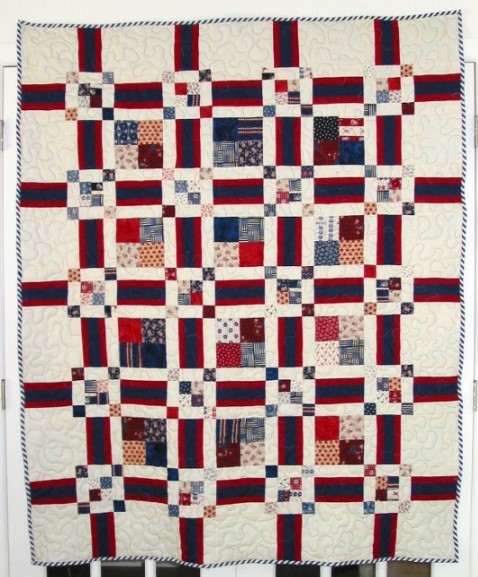 If you adore checkered designs, you will be enamored with this quilt by Cindy Carter ! It flaunts its repetitive block pattern, distinguishable using the color palettes of whites and reds. It will give you those preppy vibes that will be perfect for your daughter in high school or college.
It has two sizing options:
Lap – 54 inches x 66 inches
Full/Queen – 90 inches by 90 inches
13. Field Day Quilt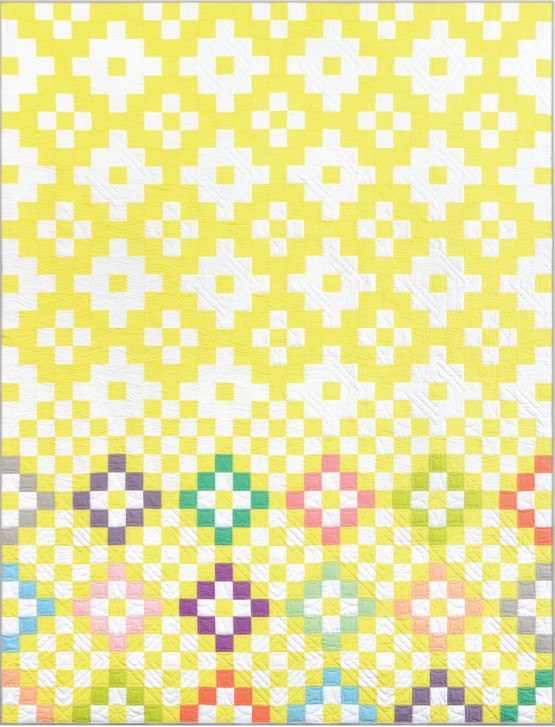 This nature-inspired quilt pattern design by Robert Kaufman will embrace you with the spirit of a forest. It will fill your senses with the gentle music of the forest. The multiple colors used were derived from varied hues of the leaves, topping it off with a modern look perfect for your classy style. This is perfect for beginners to try. The finished quilt measures 62 inches x 80 inches.
14. Modern Strippy Quilt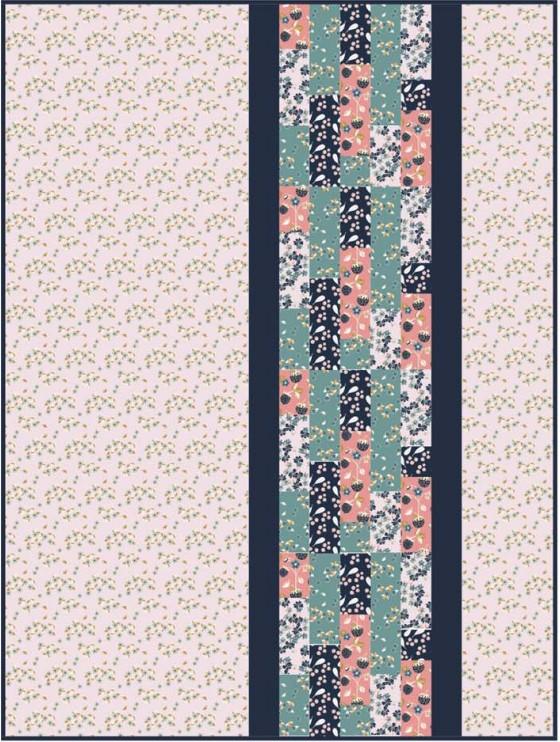 Don't you just love the sweet bursts of flavor of berries? It coats your tongue and mouth like soft cotton candy, giving you a sweetened aftertaste. This quilt will give your body the same sensational feeling as it wraps around you like soft velvet. Not to mention the choice of colors is similar to that of berries. You'll only need five various berry-printed fabrics, one binding fabric, and one backing fabric to easily recreate this quilt pattern! Surely, beginner quilters will have immense joy with this one. It was designed by Tricia Maloney and measures 36 inches x 48 inches.
15. Scrappy Rail Fence Quilt
If you're having trouble gifting your friends and family a Valentine's Day gift, this scrap rail fence quilt pattern is the absolute winner! It displays a certain amount of red, which symbolizes fiery passion and love. Quilters of all levels will relish the pleasure of recreating this one! This is one of the designs of Teresa a dear friend of Katie Hennagir from Bay Window Quilt Shop.
16. Scrappy Spring Tulips Baby Quilt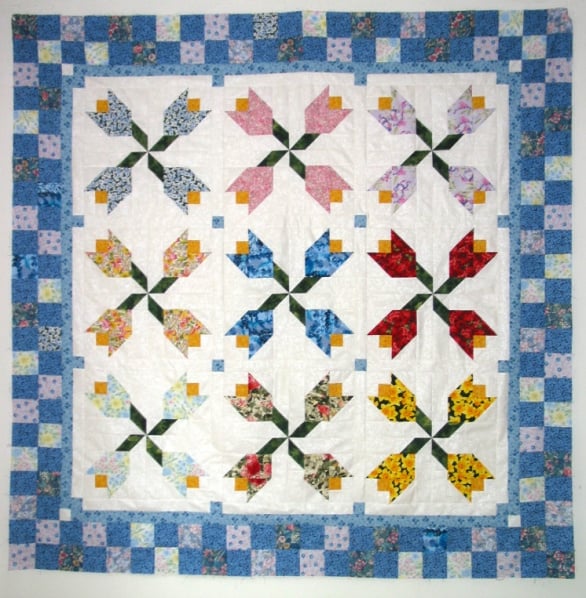 This quilt will remind you of the warmth, comfort, and love the tulips symbolize. This baby quilt will envelop your baby with the love you put into recreating this piece, leaving sentiments behind. You'll need scraps of fabrics cut into squares and half-triangles. This is intended for beginners. Cindy Carter designed this free baby scrap qult pattern. The finished quilt measures 42 inches x 42 inches.
Learn more about Scrappy Spring Tulips Baby Quilt pattern here.
Printable Scrap Quilt Patterns To Download From Online Shops (Paid)
1. Scrap-Patch Hearts Quilt Pattern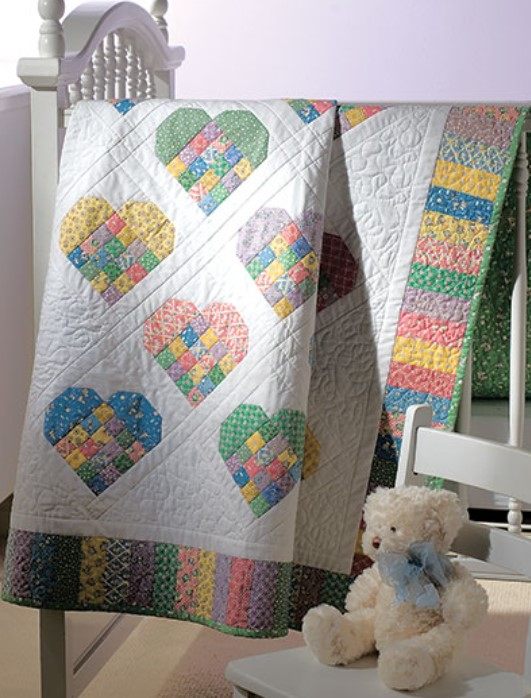 This beginner-friendly quilt will be the perfect gift for celebrating Valentine's Day with your partner. The use of neutral and pastel colors wonderfully blends. If you're a beginner starting your quilting journey, you can easily recreate this piece. The design belongs to Annie's craft store. The finished quilt measures 44 ⅛ inches x 55 ½ inches.
2. Scrap Quilting the Easy Way Ebook
From one of the lovely designs of Annie's craft store, this quilt is an ideal design to add to your bedroom. The harmonious relationship of the colors will remind you of a beautiful summer. It can be used as your bed covers, pillow covers, or blankets. If you loved scrapbooking when you were a child, this is a perfect way to try again. Beginners and advanced alike will enjoy recreating this quilt.
3. Let's Get Scrappy – Flying Geese Galore Quilt
This quilt features different colors to start your day in a good mood. It is stylish, which is perfect for embellishing your house. You don't even have to buy a new fabric; just salvage what you can with your previous quilt fabrics, and you can easily recreate this pattern in no time. If you're a beginner, then this is perfect for you. The design is from Jodi Richards. The finished quilt measures 64 inches x 80 inches.
4. Great Scrap Quilt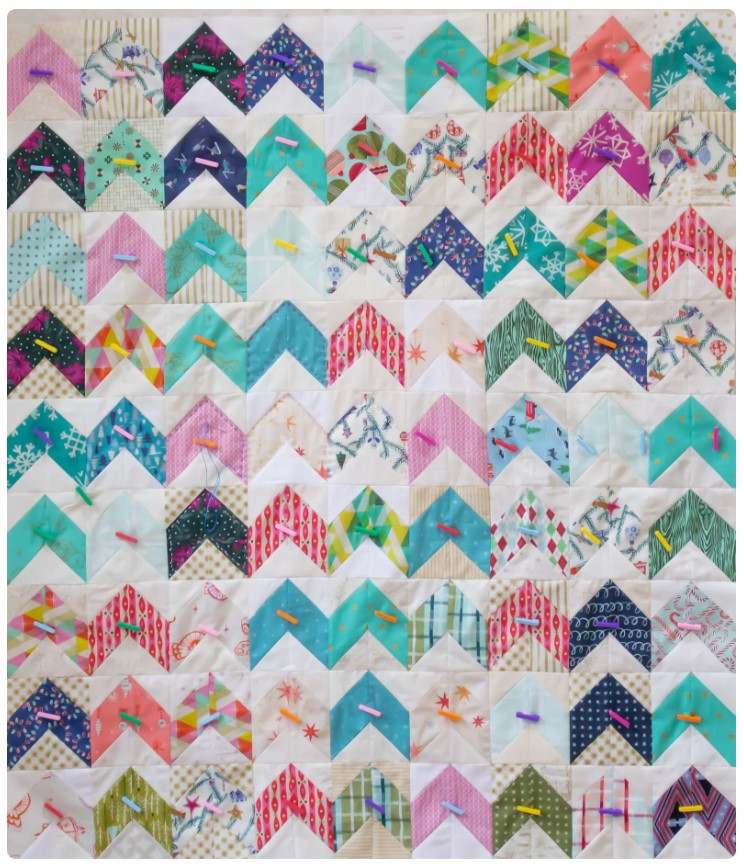 Feel in love with this adorable quilt! If you think your home is too dull and bleak, then recreating this quilt will perfectly give your home the color it needs. It stimulates good moods, and who doesn't want a good mood every day? If you're new to quilting, don't worry because you can use Jelly Roll and Charm Packs! The design belongs to Andrea Sims.
5. Gradation Modern Scrap Quilt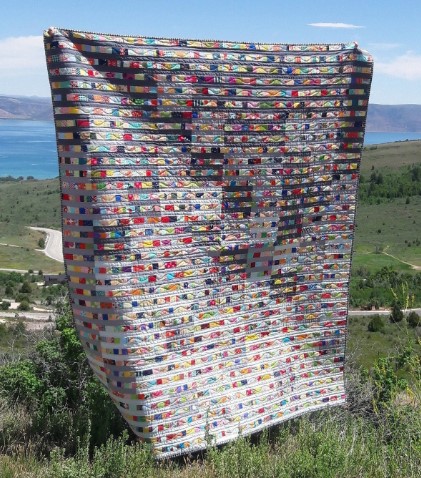 If you're having difficulty with what to do with your fabric scraps, try this beginner-friendly quilt pattern! It has the just-go-with-the-flow vibes, ideal decor for your home if you're looking for a unique yet inventive creative design. You'll only need strips of your fabric scraps. Then you're good to go with this quilt pattern! The finished quilt measures approximately 62 inches x 74 inches.
6. Scrap Happy Star Quilt Pattern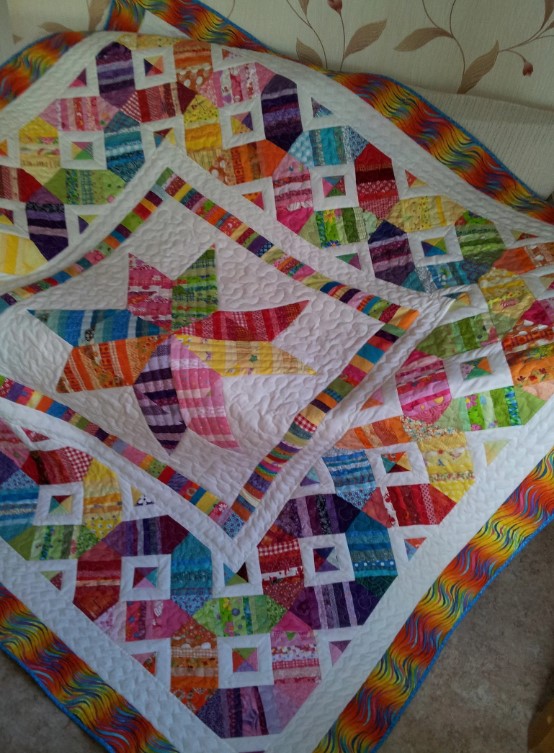 Who doesn't love watching the stars every night? They are tiny pinpricks of light in the dark sky, but they bring radiance. This quilt will surely bring light to your home with this stylish star pattern incorporating rainbow-hued colors. This is perfect for beginners; advanced quilters can also try recreating this pattern. The design belongs to Izy Armitage. The finished quilt measures 74 inches square.
Ready to Ship Scrap Quilt Patterns (Paid)
1. Lil' Orphan Scrappy Quilt Pattern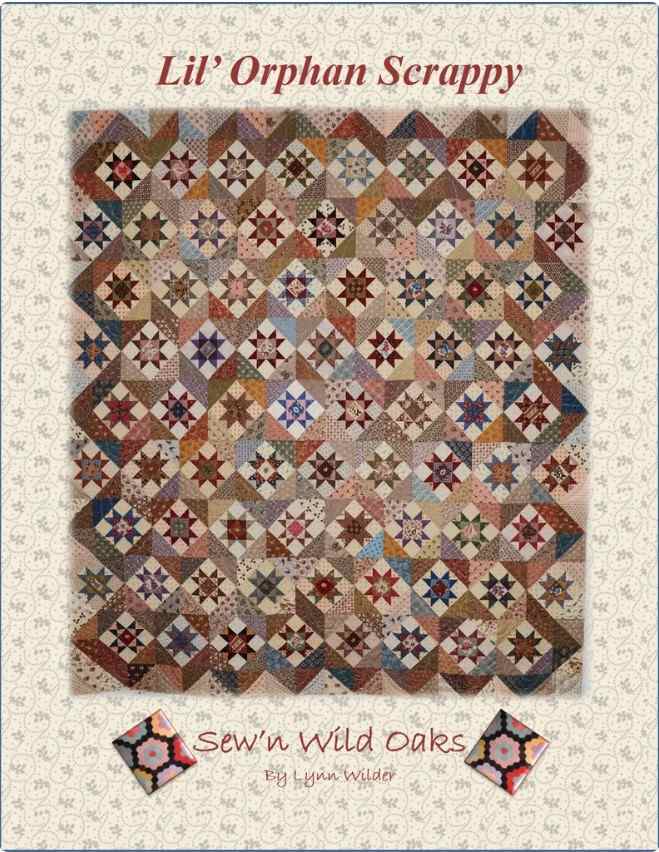 Thinking that fabric scraps are nothing short of a waste? Then this soothing quilt will prove you wrong! This beginner-friendly quilt pattern will provide you with the comfort and caress you need, matching it with a cup of tea while sitting in front of a fireplace. With only using fabric scrap cut into half-triangles, it majestically transformed into something aesthetic! Designed by Lynn Wilder, the finished quilt measures 77 inches x 86 inches.
2. Crumb Quilts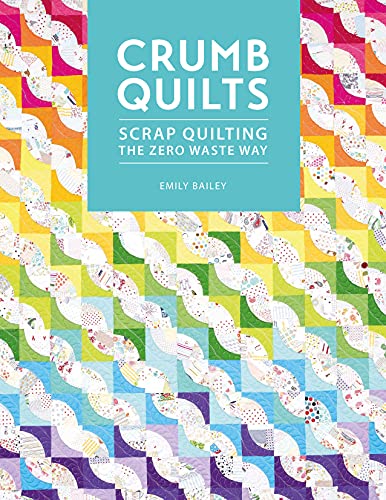 Who would've thought fabric crumbs could make something entirely new and ingenious? This dazzling quilt is a fusion of beach waves and summer. The wavy pattern that constitutes the fabric quilts will remind you of your summer getaway on a beach, lying on the sand under the comforting warmth of the sun. This quilt is perfect if you're going for a picnic in your backyard or the park. The design belongs to Emily Bailey.
3. The Big Book of Scrappy Quilts
Do tribal designs fascinate you with their bizarre patterns? Their peculiarities make them stand out more. This quilt pattern showcases an outstanding compilation of swirling designs, which could easily pass as vintage. The sizing options range from 28 inches x 36 inches to 99 inches square.
Do these scrap quilt ideas will have you rummaging through your fabric scraps to make a quilt? If you've been looking for ways to quilt without breaking the bank, scrap quilts are the way to go! Have fun and unleash your creativity!