Who wouldn't love the sweet apples on the farm? Its red and juicy apples will surely make you eat a couple before you stop eating. Isn't it lovely if you would see those red apples to remember the sweetness it gives?
So here is a beautiful Sweet Apple Quilt Block for your next project. This quilt block pattern is shared to us by Molly from Lovely Threads . Grab your scraps as this beginner-friendly quilt block uses red and green stash only. Adjust the quilt size by adding or subtracting blocks. Whether it's for a gift for apple lovers or personal fall decoration this simple but gorgeous quilt will surely be treasured forever.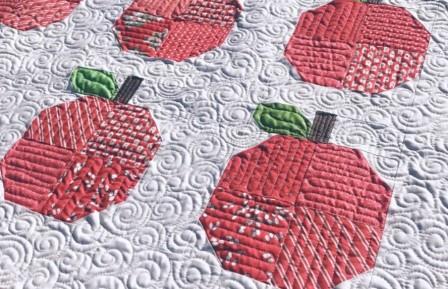 If you are looking for more Quilting inspiration then check out our full list of 400+ Free Quilt Patterns for beginners, intermediate and advanced Quilters. There are all kinds of quilt patterns from easy beginner quilt patterns up to advanced appliqué patterns and patchwork patterns.