Here is a modified Three Dudes Quilt Pattern by Rob Appell for Missouri Star Quilt Co. This is a 15-minute video tutorial with Rob from Man Sewing and Jenny from the Missouri Star. The fabric requirements are 1 roll of 2 ½ inches graded strips and 1 roll of 1 ½ inches dark strips. The binding needs ¾ yard and the backing needs 4 yards. You must take note to use 44 inches – 45 inches long strips.
This quilt pattern may seem difficult but by following the tutorial it would be easy to make.
If blue and black are not your favorite color combination, you can choose any color you like.
Project Finished Size: 62.5 inches x 62.5 inches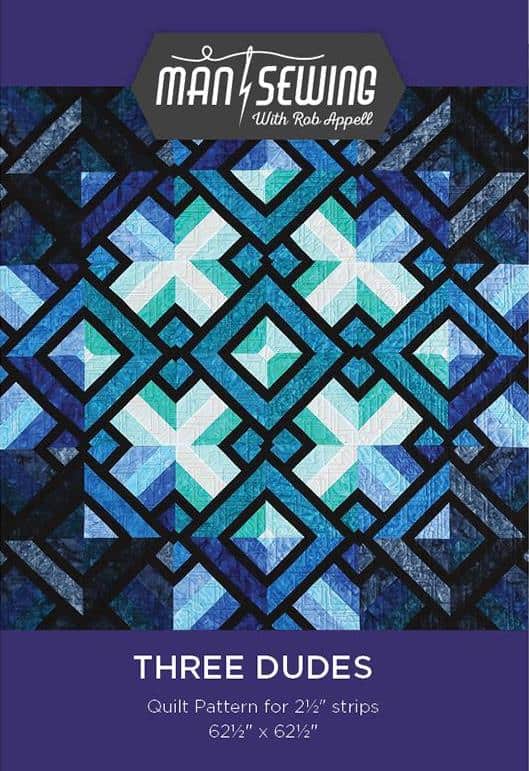 The Three Dudes Quilt: Easy Quilting with Rob Appell of Man Sewing and Jenny Doan of MSQC