Below we gathered different tutorial versions of Sunflower Quilt Pattern.
1. Sunflower Block – Video Tutorial
Here is a video tutorial of the Sunflower Block quilt from the Live Art Gallery Fabrics YouTube channel.
2. Snappy Sunflowers Quilt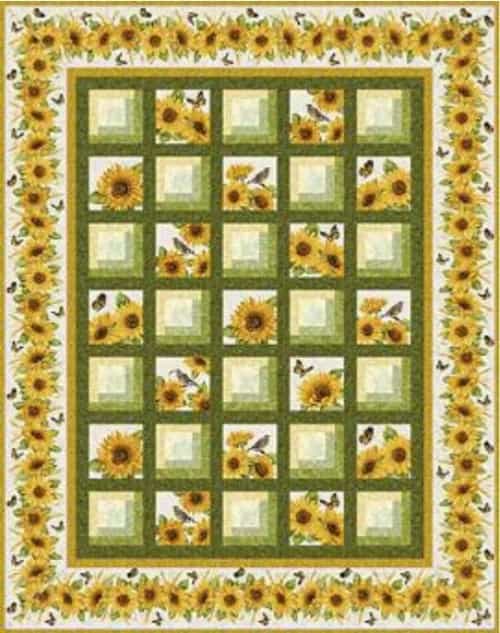 A gorgeous Snappy Sunflowers quilt from Animas quilts .
Project Finish Size: 55 inches x 70 inches
3. Traditional Sunflower Quilt Block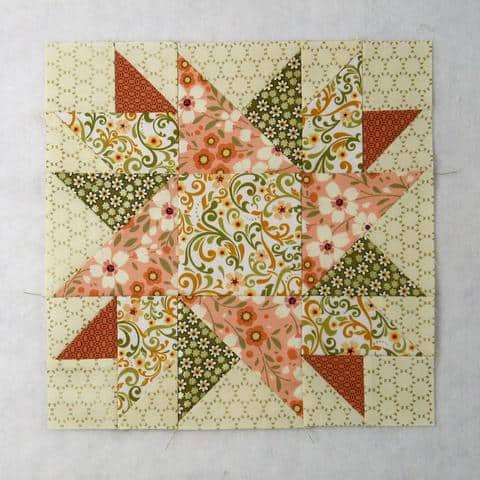 Here is a step by step tutorial of the Traditional Sunflower Quilt Block from Fabric406 .
Project Finish Size: 12 inches x 12 inches
4. Scrappy Sunflower Block
Make use of those scraps by quilting this Scrappy Sunflower Block.
A step by step tutorial from Craftsy.
5. Dresden Sunflowers Quilt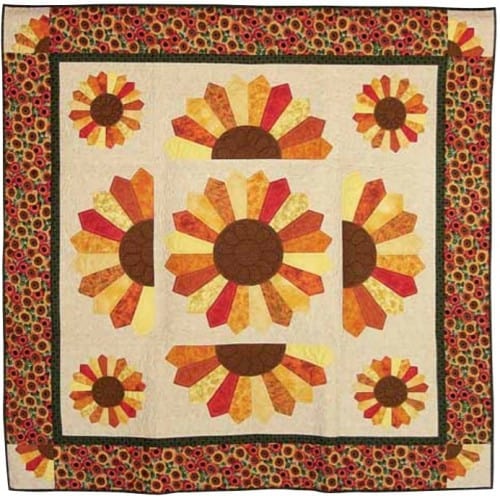 Dresden Sunflowers Quilt designed by Kimberly Einmo from AQS Blog .
Project Finish Size: 52 inches x 52 inches
Skill level: Easy
If you are looking for more Quilting inspiration then check out our full list of 400+ Free Quilt Patterns for beginners, intermediate and advanced Quilters. There are all kinds of quilt patterns from easy beginner quilt patterns up to advanced appliqué patterns and patchwork patterns.