Ride in the waves of quilting by recreating storm sea quilt patterns! Rolling movement like a real-life hurricane at sea is what this quilt design is trying to mimic. Thanks to the dynamic contrast between the square and rectangular blocks, the Storm at Sea quilt pattern creates a dynamic and interesting quilt. Although the quilt appears to have curved piecing, there is in fact, not a single curved seam anywhere in the entire piece. At first glance, beginner quilters will think it's only for experts, but it's not! Dip your toes in the ocean while choosing the perfect quilt for your beach trip:
Free Storm at Sea Quilt Patterns – Top Picks
1. Making Waves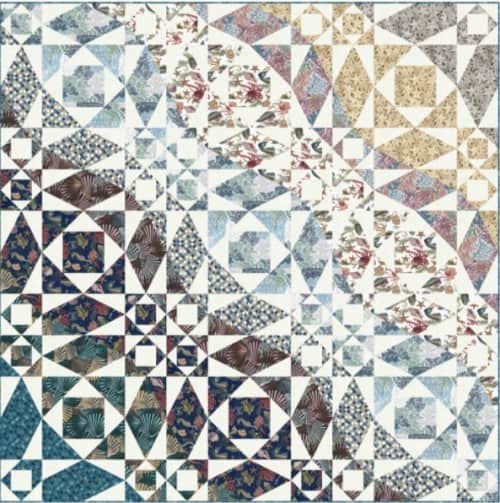 Don't you find it interesting that a simple design of textural waves would turn out to be so cool and elegant? Designed by Wendy Sheppard, she employed various sizes of triangles cut from mosaic-inspired fabrics, giving you realistic water waves. The finished size measures 90 inche x 90 inches. An intermediate quilter won't have any problem reduplicating this design.

Learn more about Making Waves Quilt pattern here.
2. Storm at Sea Block Tutorial
Let yourself be engulfed in this symphonic beauty of crystallized wonders of this sea-inspired quilt! This quilt block by Quilt in a Day will let you imagine you are aboard a ship, basking in the golden sun and salty sea air. The colors are perfect to be put up as a wall-hanging design in your living room. With the fabrics cut into rectangles and diagonals, this is a perfect beginner quilt.
3. Storm at Sea Quilt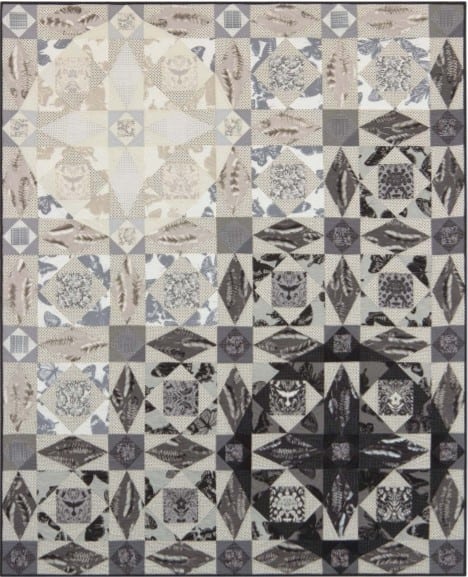 When looking at a sea storm metaphorically, you would melt at how hypnotizing it is. It is a force of nature, just like this spellbinding quilt by Janice Ryan for Robert Kaufman Fabrics. The art is genius, making it look like it belongs to an ancient castle rather than being just a casual art of modernity. Decorating it within your home would polish everything with its allure. Experienced quilters would definitely fall in love while replicating this quilt design. The finished size measures 65 inches x 80 inches.
4. Rainbow Waves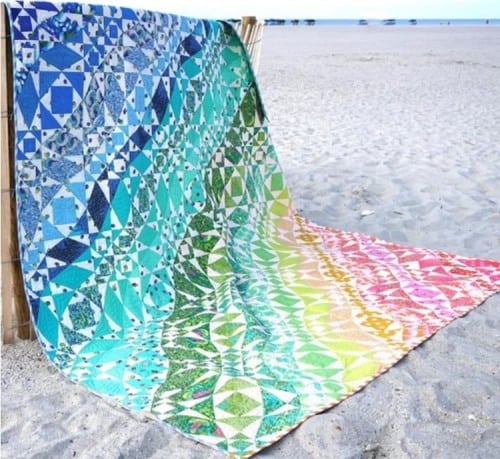 The Rainbow Waves quilt is an optical illusion that resembles overlapping waves in the sea. This quilt is a fun and colorful variation on the popular Storm at Sea pattern. It uses both paper-piecing and traditional piecing techniques. Let's get started on this free pdf downloadable quilt pattern called Rainbow Waves. When you're done, you'll have a new quilt to take with you to picnics and barbecue gatherings.

Learn more about Rainbow Waves Quilt pattern here.
Printable Storm at Sea Quilt Patterns To Download From Online Shops (Paid)
1. Emerald Coast Quilt Pattern
Don't you feel spellbound every time you look at the lavishness of emeralds? Embody that lavishness as you sleep, and embrace this quilt designed by Linda J. Hahn! You can use this as your bedcover and be lulled comfortably by it to a peaceful slumber! Beginner quilters will have fun reduplicating this quilt design. The finished size measures 72 inches x 90 inches.
2. Sunset at Sea Quilt Pattern
Who doesn't love watching the sun fall in love with the night? This quilt personifies sunset as ethereal and ambrosiac, which is an ideal home design! It will make your living room shimmer with glitters. Intermediate and advanced quilters will definitely be smitten with this quilt. The design belonged to Annie's craft store. You can choose two sizes:
Wall hanging/lap – 48 inches x 54 inches
Queen – 90 inches x 102 inches
3. Storm at Sea Quilt Pattern Variations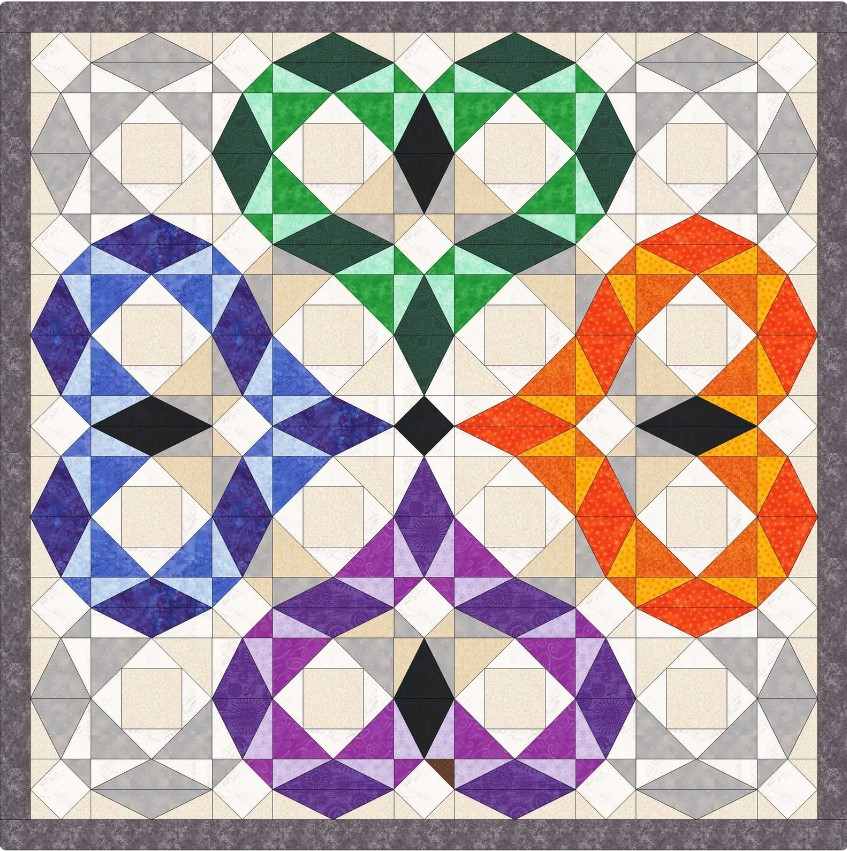 The Storm at Sea quilt is a classic quilt pattern, with three different blocks (diamonds, a square on point, and a square in triangle) that are sewn together to make the top of the quilt. This pattern contains diagrams and step-by-step instructions for each block, as well as detailed assembly instructions. To personalize your design, change the colors in blocks to create a Storm at Sea pattern unique to you.

This quilt is beautiful, impressive, and complex—but it's actually quite easy to make.
4. Storm at Sea 3D Quilt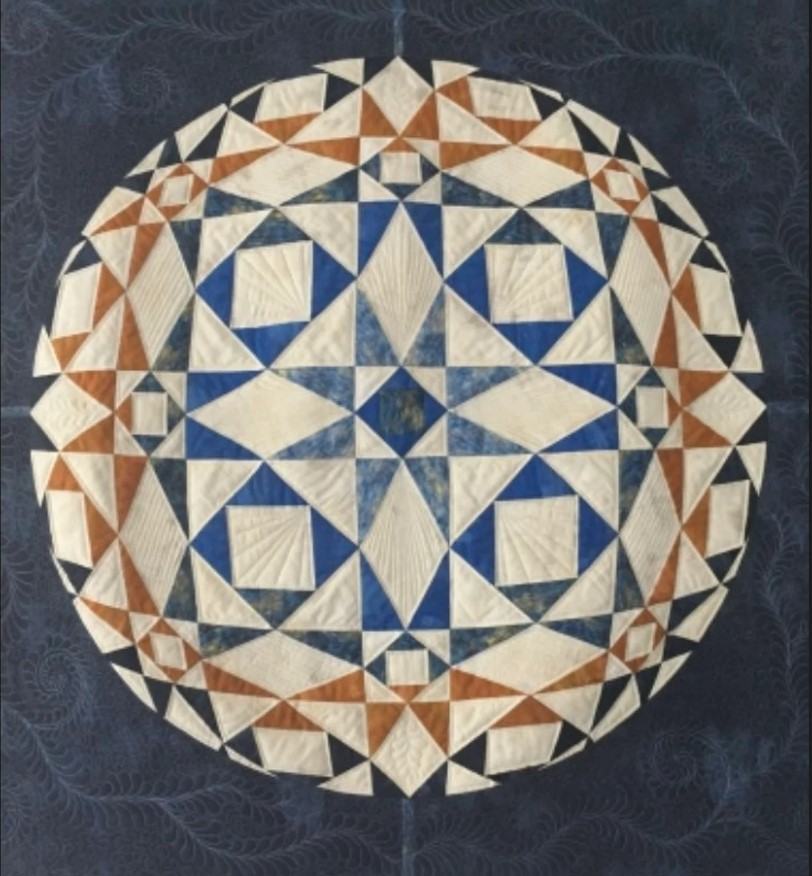 Are you out of gift ideas for your friend's birthday? This gorgeous quilt highlights the brilliant assimilation of the gold hues, a beam of intense lighting. Your friend can use this as a wall-hanging design or a couch blanket. The design originally belonged to Sylwia. This is a paper piecing pattern, perfect for all quilters of all levels.
Ready to Ship Storm at Sea Quilt Patterns (Paid)
1. Waverly Quilt Kit
Don't you just love the heavenly nature of the ocean as it surrounds you with its placidity? Why don't you recreate that feeling into this mesmerizing quilt designed by Karen? It is gorgeous, mixed with a whiff of modernity. The colors were also brilliantly laid out, with the borders as dark and the middle as bright, giving it a picturesque view of the ocean's depth. You can use this as your bed cover or blanket. Intermediate quilters are suited to replicate this quilt design. The finished size measures 88 inches x 103 inches.
There's no reason to be intimidated with the complex-looking design of these storm quilt patterns! Choose your favorite pattern and create a storm sea quilt for your ocean lover friends and family.