Below we gathered different tutorial versions of the Clamshell Quilt Pattern.
1. Easy Clamshell Quilt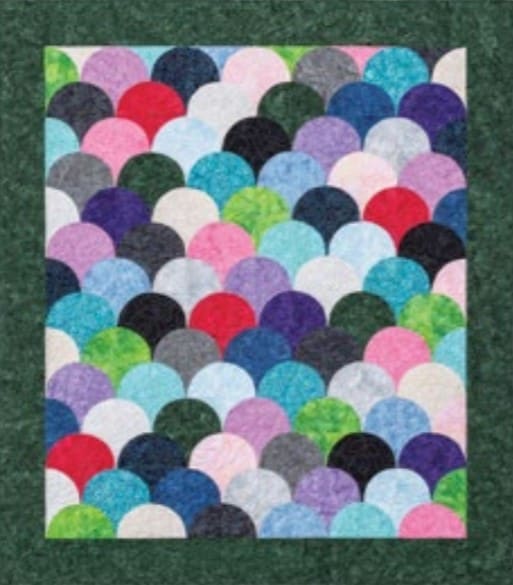 If you love to watch video tutorials, here is Jenny Doan from Missouri Star. In this video tutorial she illustrates how to make the Easy Clamshell quilt using a 5 inch square charm pack ( precut fabric) and a Drunkard Patch Circle Template. She also uses the "Kaleidoscope" Floral Batiks 5 Karat Jewels by Wilmington Batiks.
Project Finished Size: 59 inches x 67 inches
2. Clam Toss Quilt
The Clam Toss Quilt designed by Latifah Saafir Studios is a lively and fun quilt pattern with room for personalization. This clamshell pattern uses different sizes of Clammy rulers. The pattern also includes six different size quilts, from baby quilts to king size quilts.
3. Ahoy! Mermaids Quilt
Another clamshell pattern that we will share with you is the Ahoy! Mermaids Quilt. This dreamy pattern is designed by Melissa Mortenson for Riley Blake Designs. Ahoy! Mermaids feature a large clamshell design with gold on the curves to give more attention to the clamshells.
Project Finish Size: 36 inches x 43.5 inches