We have gathered different tutorial versions of the Escher Quilt Pattern for you to create.
Best Free Escher Quilt Pattern – Top Picks
1. Escher Quilt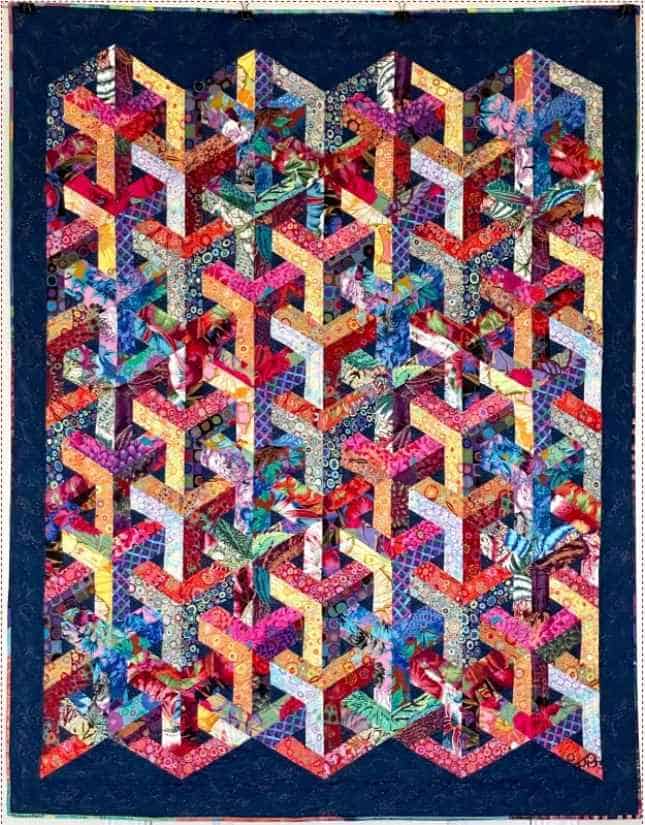 This is an Escher Quilt along tutorial by Judith Newman from JMN Creative Endeavours. An optical illusion quilt pattern that will surely be complemented by. Organized your fabrics from light, medium and dark sets, and then cut them into strips.
A complicated-looking quilt project but once you see how the individual blocks are done you will enjoy seeing the blocks come together. Absolutely Stunning.
Learn more about the Escher Quilt pattern here.
2. GO! Qube 6″ Escher Quilt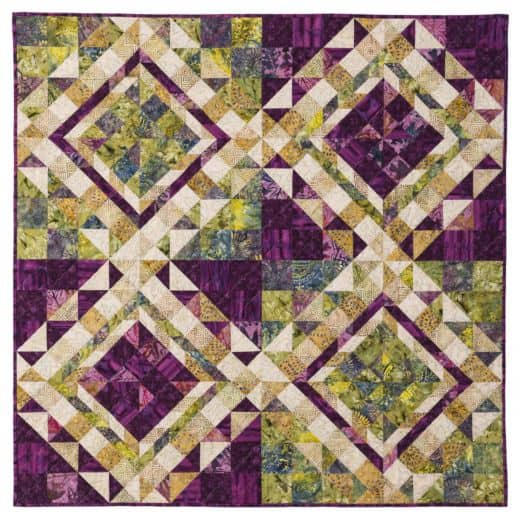 The GO! Qube 6″ Escher Quilt is a free quilt pattern from AccuQuilt. A fantastic wall-hanging quilt that will spice up your home decor.
A scrap-friendly quilt project to lessen those leftover fabrics that just seem to multiply.
Learn more about the GO! Qube 6″ Escher Quilt pattern here.
3. Color Junction Quilt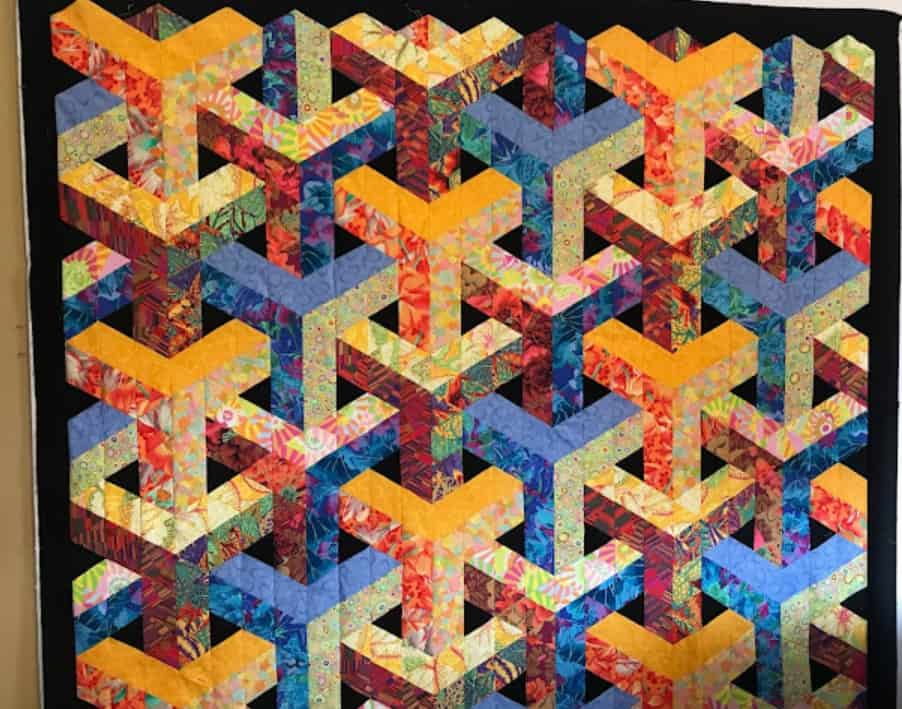 If you are a visual learner then this video tutorial will guide you to finish the Color Junction Quilt. Carol A.Thelen from Quilt Notes Learning Center shares some tricks and tips to successfully finish this 3D effect quilt pattern.
Top Escher Quilt Patterns – From Online Shops
1. Stacks3 Quilt
The Stacks3 Quilt pattern is a bunch of dimensional hollow cubes designed by Annie's. A fat quarter-friendly quilt project for advanced quilters. In making this twin-size escher-inspired quilt choose light to dark fat quarter fabrics.
If you want to create a similar geometric quilt as shown, gather the number of fat quarter fabrics as instructed.
8 green
8 blue
8 yellow
3 orange
3 brown
Finished Quilt Measures: 72 inches × 85 inches
2. Entangled Sky Quilt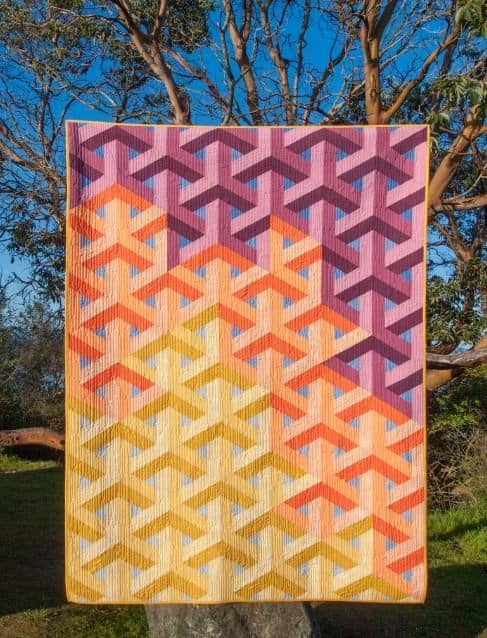 The Entangled Sky Quilt pattern is another Escher-inspired quilt that you will love creating because it has no Y seams. A well-written and easy-to-understand tutorial from Krista Moser of The Quilted Life. This quilt project is made of 2 ½" strips. To start making this sunset-colored quilt, gather three shades of each fabric color that you will use (light, medium, dark).