Judith Newman from JMN Creative Endeavours was determined enough to do the Escher Quilt on her own. She made an Escher Quilt along for those who are interested to make this amazing optical illusion. The assembly creates the illusion of impossible interlocked elements.
A versatile quilt block, this design uses a simple piecing technique to create dynamic movement and visual interest. Three triangle units are sewn together in pairs – one block having the small triangle at the left of the first trapezoid, the second having it at the right end. The result: a stunning visual look with minimal effort!
Finished Quilt Measures: 53 inches x 67 inches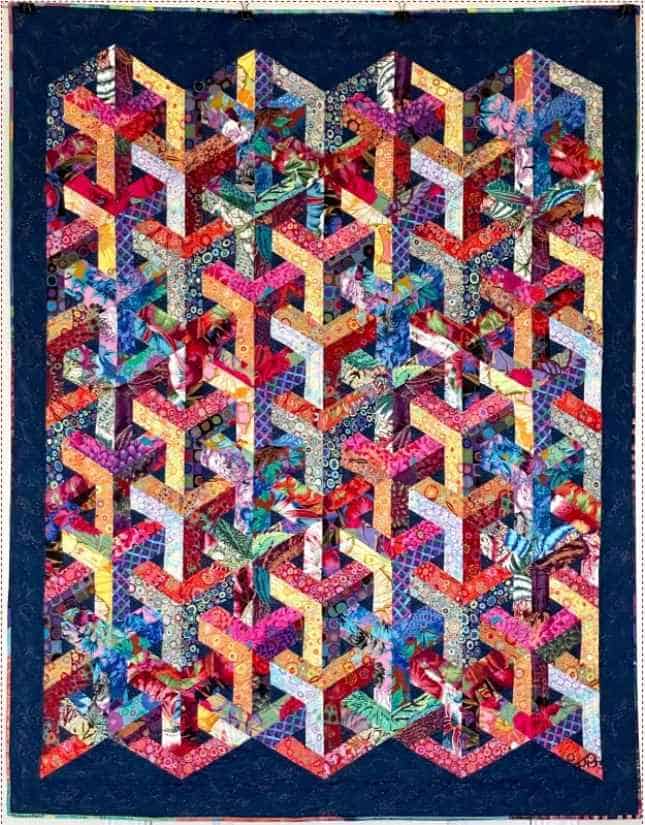 Similar Quilt Pattern: Simply Basics
If you are looking for more Quilting inspiration then check out our full list of 500+ Free Quilt Patterns for beginners, intermediate and advanced Quilters. There are all kinds of quilt patterns from easy beginner quilt patterns up to advanced appliqué patterns and patchwork patterns.