We have gathered different tutorial versions of the Peacock Quilt Pattern for you to create.
1. Paisley Peacocks and a Posy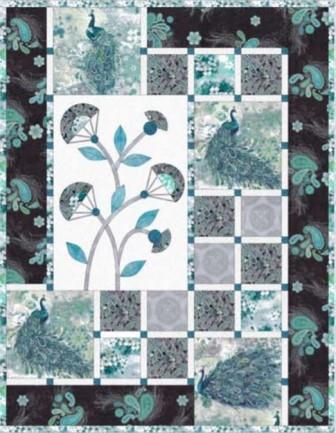 Transform your home decor with this attractive quilt pattern designed by Brenda Miller of Among Brenda's Quilts & Bags featuring fabrics from the "Paisley Peacock" by Punch Studio collection by Hoffman California Fabrics.
Paisley Peacocks and a Posy is a gorgeous quilt. It has posies in the center surrounded by peacocks and complimenting squares of paisleys. Use the applique method on the Posies block then sew it together with other squares.
Project Finish Size: 48 inches x 62 inches
2. Pretty as a Peacock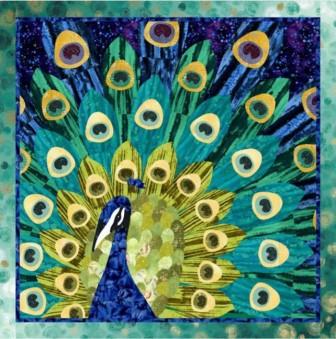 A stunning quilt that will catch everyone's attention. The Pretty as a Peacock quilt is designed by Flaurie & Finch featuring the Blossom Batiks Valley and Shiny Objects collections from RJR Fabrics. The attractive tail feather colors, mostly metallic blue, green, and bronze colors, are so gorgeous not to appreciate them.
Project Finish Size: 41 inches x 41 inches
Skill Level: Advanced
Learn more about Pretty as a Peacock Quilt here.
3. The Peacock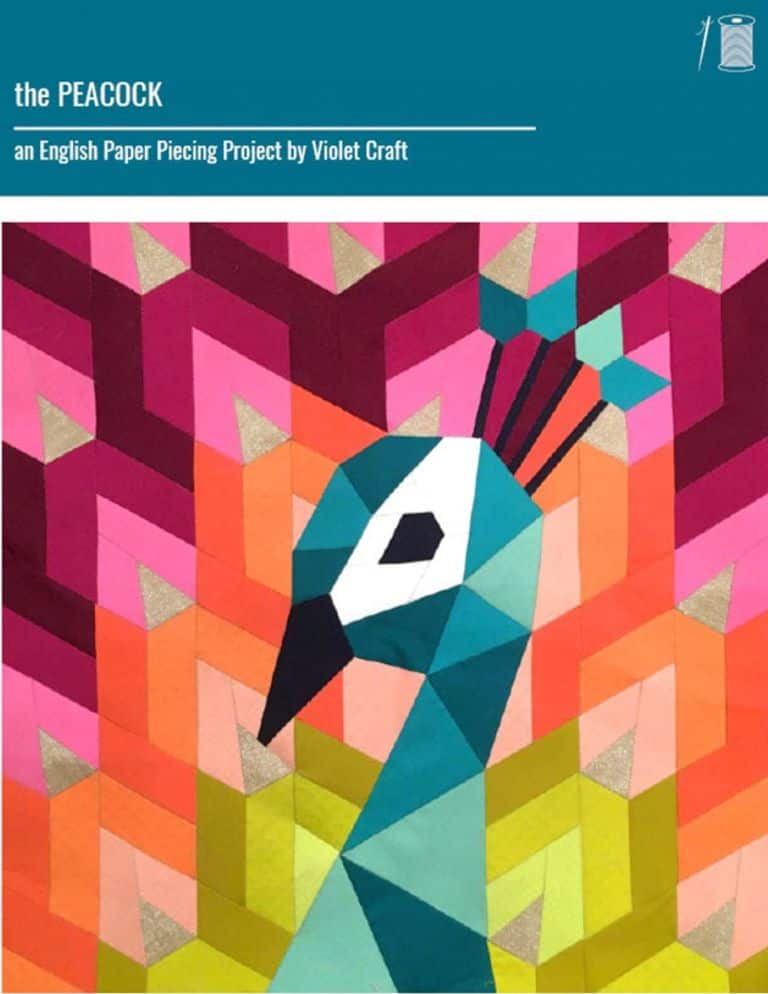 The Peacock Quilt Pattern is designed by Violet Craft that uses the English Paper Piecing (EPP) method. This quilt block is 20 inches square perfect for pillow cases, wall hangings, even tote bag panels or you can integrate into a larger quilt design. Get your scraps ready,choose light to dark colored fabrics to give contrast to your project.
4. Peacock
Add this beautiful work of art in your room. Peacock Quilt Pattern is just one of the 12 animals found in the Animals Quilts book designed by Juliet van der Heijden aka The Tartankiwi. This quilt project was made using foundation paper piecing (FPP) techniques.
You can play with your bright, contrasting coloured fabrics to be the background of the colourful peacock's head.
Project Finished Size: 30 inches x 35 inches
>> Click here to view The Full eBook of Animal Quilts by The Tartankiwi