The Beads Quilt or also known as Chandelier Quilt is a free quilt pattern designed by Donna Jordan from Jordan Fabrics . Donna shares cutting instructions if you will use quarter yards, fat quarters, or fat eighths on this chandelier quilt project. This is a quick and easy beads quilt that will give confidence to those who just started quilting.

The Beads Quilt will take you on a trip down memory lane, it will remind you of the beaded curtains you see hanging on doors and windows when you were young.

Donna Jordan also shares a step-by-step detailed video tutorial on choosing the fabrics, cutting and sewing the blocks together, making it easy to follow and finish the beautiful Chandelier quilt in no time.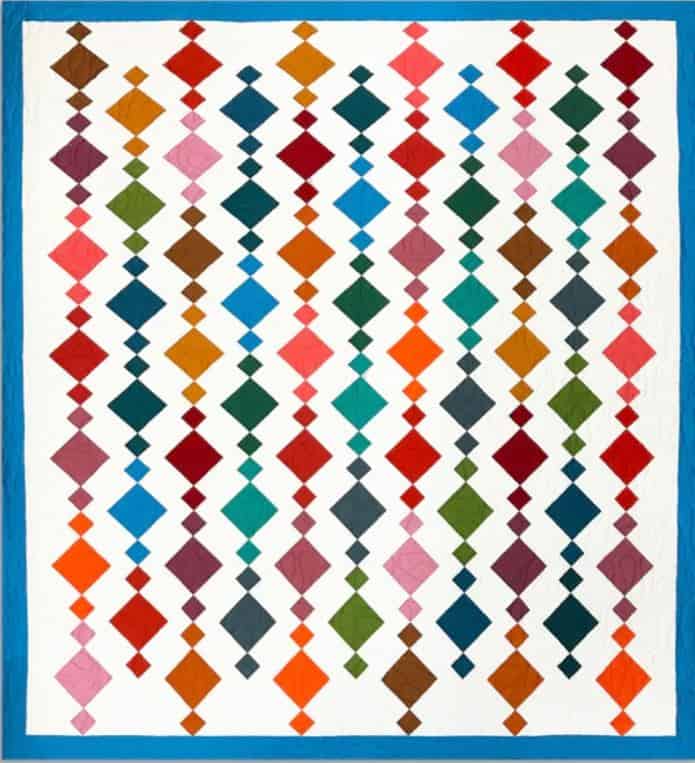 MADE MY OWN PATTERN! Donna's FREE BEADS Quilt!
Similar Quilt Pattern: Chandelier Diamond Quilt