Time to get cozy with this GO! Fall Bowl Cozy Pattern from AccuQuilt. Enjoy a hot soup to fight off the cold in this changing weather. This fall-friendly bowl quilt is so cute that you would love to cook or heat up your favorite soup to feel warm.
Make sure that you use 100% cotton in your fabrics, thread, and batting to be able to use it in a microwave.
The GO! Fall Bowl Cozy quilt uses fusible appliqué technique to add crispness and charm to your bowl holder.
Project Finished Size: 8 inches W x 3.5 inches L x 8 inches H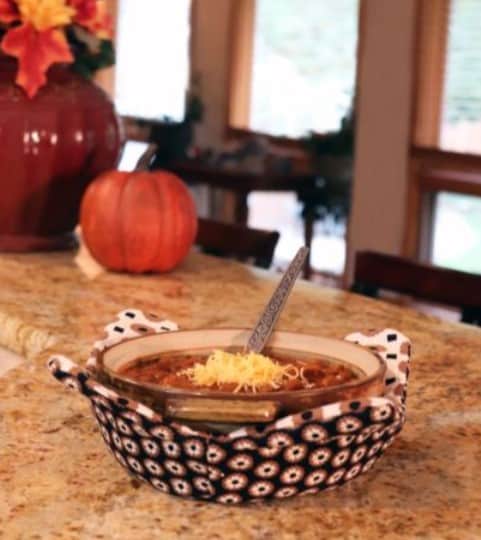 Having difficulty in cutting fabrics for this project? AccuQuilt has recommended dies to help you cut popular autumn shapes fast and easy to complete your project in no time.
>> Click here for more information of the GO! Big Bowl Cozy Die
>> Click here for more information of the GO! Fall Medley Die