The GO! Spinning Feathers Throw Quilt is a free quilt pattern from AccuQuilt designed by Gina Gempesaw of Gem Hill Quilts, llc featuring the fabrics provided by Timeless Treasures.
A gorgeous throw quilt that looks like falling snowflakes because of the spinning half square triangles on each side of the feather star blocks.
On this quilt pattern, you will use half-square triangles on the feathered edge of each star and diamond at the very tip. The feathered star block is a bit tricky but there is a step by step guide on how to complete the block.
Finished Quilt Measures: 49.5 inches x 49.5 inches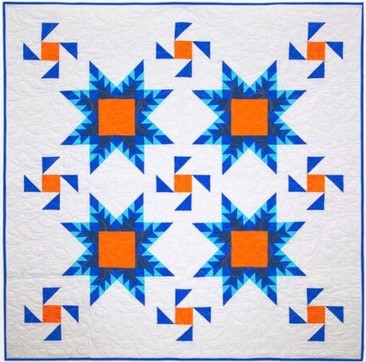 Having difficulty in cutting fabrics for this project? AccuQuilt has recommended dies to help you cut shapes fast and easy to complete your project in no time.