The GO! Stripes Around the Stars Throw Quilt is a free quilt pattern designed by Mary Anne Fontana from Fontana Originals for Accuquilt.A combination of modern and traditional quilt that never goes out of style.
This quilt project has a eight pointed star, flying geese blocks, square and stripe blocks that when put together creates a stunning patriotic throw quilt.
Gather your red, white, blue and gold fabrics to start creating your Memorial Day, 4th of July and Veterans Day decor.
Finished Quilt Measures: 40 inches x 40 inches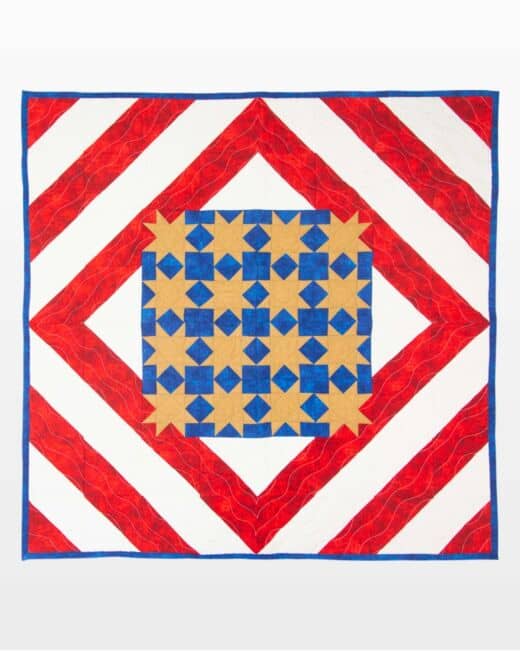 Having difficulty cutting fabrics for this project? AccuQuilt has recommended dies to help you cut shapes fast and easy to complete your project in no time.
Similar Quilt Pattern: GO! Union Quilt
If you are looking for more Quilting inspiration then check out our full list of 500+ Free Quilt Patterns for beginners, intermediate and advanced Quilters. There are all kinds of quilt patterns from easy beginner quilt patterns up to advanced appliqué patterns and patchwork patterns.