Time to create a patriotic heirloom that will be admired for generations! Introducing the GO! Stripes Around the Stars Throw Quilt is a timeless free pattern designed by Mary Anne Fontana of Fontana Originals for Accuquilt. Measuring 40 inches by 40 inches, this masterpiece is created with vibrant red, white, blue, and gold fabrics. Skillfully crafted for quilters of all skill levels, this sensational quilt pattern is ideal for those who appreciate the perfect blend of modern and traditional styles.

It highlights an intricate arrangement of eight-pointed stars, flying geese blocks, and square and stripe blocks, and is the ultimate tribute to Memorial Day, 4th of July, and Veterans Day. Your loved ones will cherish this stunning patriotic throw quilt for years to come. The GO! Stripes Around the Stars Throw Quilt is the perfect way to add a touch of Americana to your home decor while showcasing your quilting skills.

Pattern Source: AccuQuilt
Designed by: Mary Anne Fontana from Fontana Originals
Finished Quilt Measures: 40 inches x 40 inches

Get This Pattern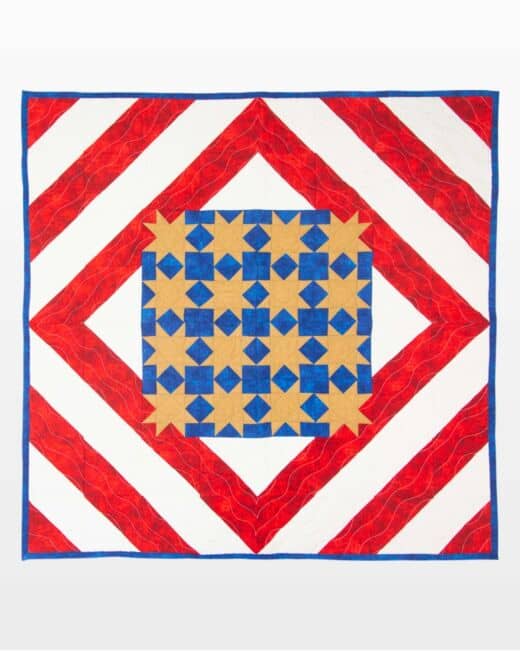 Having difficulty cutting fabrics for this project? AccuQuilt has recommended dies to help you cut shapes fast and easy to complete your project in no time.
Similar Quilt Pattern: GO! Union Quilt