Fall is finally here! Waking up to chilly mornings makes me want to bake bread and pies to feel warm and cozy.
Here is a little project, Patchwork Acorn Pot Holders, an addition to your fall baking essentials, or send this as a gift for Thanksgiving family gatherings.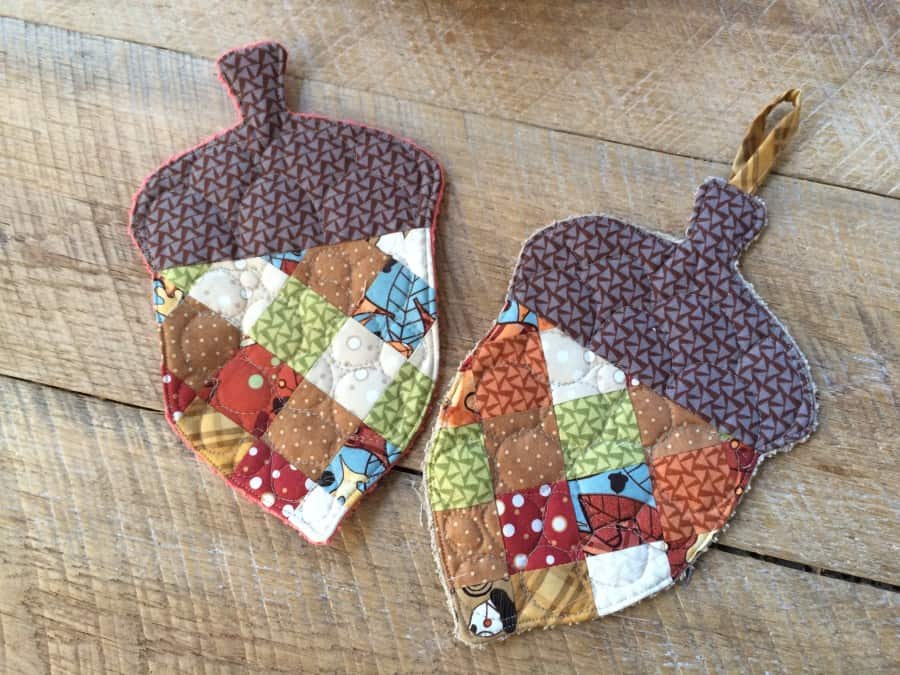 If you are looking for more Quilting inspiration then check out our full list of 500+ Free Quilt Patterns for beginners, intermediate and advanced Quilters. There are all kinds of quilt patterns from easy beginner quilt patterns up to advanced appliqué patterns and patchwork patterns.