Looking to add fun and excitement to your table set up so that kids would love to stay and eat at the dining table? Here is a unique placemat that they will surely love.
The Sunshine Placemats Quilt is designed by Carla Henton of Creatin' in the Sticks for Thermoweb . This quilt pattern will bring the table to life and will look really cool not because it is unique but because it would brighten anyone who will see this ray of sunshine.
Make a couple of the Sunshine Placemats to give as gifts to your family and friends and don't forget to keep also for yourself to use.
Finished Quilt Measures: 15.5 inches x 15.5 inches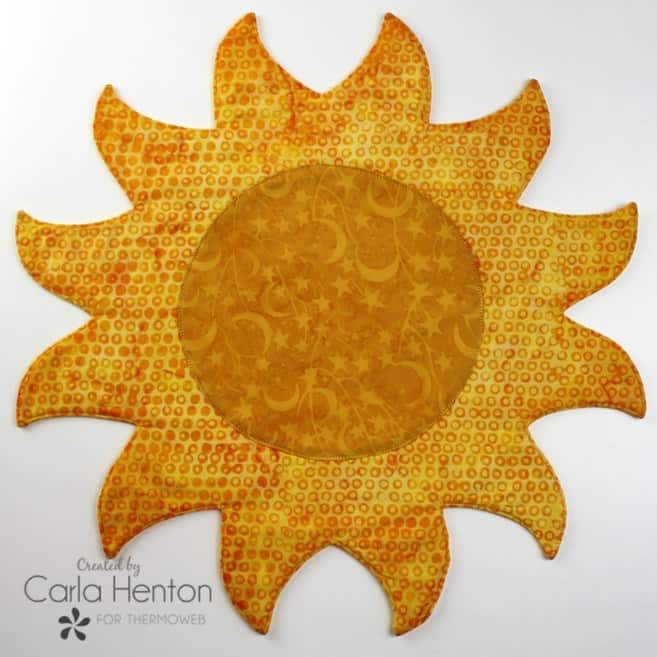 If you are looking for more Quilting inspiration then check out our full list of 1000+ Free Quilt Patterns for beginners, intermediate and advanced Quilters. There are all kinds of quilt patterns from easy beginner quilt patterns up to advanced appliqué patterns and patchwork patterns.