Do you want a bold and unique quilt? Give the gift of creativity.

If you want to make a traditional quilt with flying geese blocks, Waggle's Gaggle can be easily adapted by keeping all the geese blocks in the same color. The fun part is creating an odd goose—that is, a goose that has a different color than the rest of the geese on the quilt.

Designed by Debbie Bigley and Angela Clark for APQS, Waggle's Gaggle is a quilt you'll love to make! Each of the geese units is larger than most flying geese patterns, and because there is a lot of negative space, you will be able to quilt this pattern quickly. Debbie Bigley shared a method for making four goose units at a time, which helps speed up the construction process.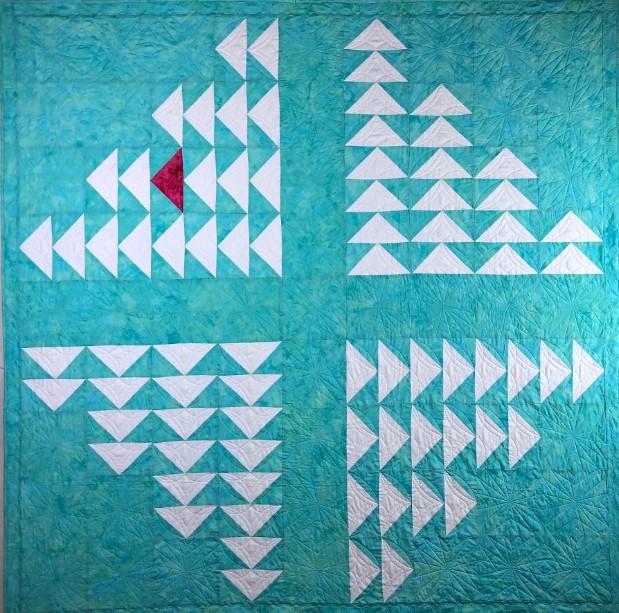 Similar Quilt Pattern: GO! Flying Around the Tracks Pillow and Quilt