Inspired by his son's piano lessons, Melissa Corry of Happy Quilting came up with the Playing the Scales Quilt project. The light and dark color of the piano keys in a scale helped Melissa to design and use alternating high volume and low volume prints from the Bijoux fabric collection by Bari J to create this wonderful quilt.
Playing the Scales quilt is made of chain stitching technique which is a fast and easy quilt project to make. A beginner and experienced quilter-friendly handmade quilt which you can give to music lovers, most especially those who play the piano.
This quilt tutorial uses Fat Quarters but it can also be made using High Volume Jelly Roll Strips and Low Volume Jelly Roll Strips. At the end of the Playing the Scales quilt tutorial, Melissa shared cutting directions for those who wanted to make a version of the quilt project using jelly rolls.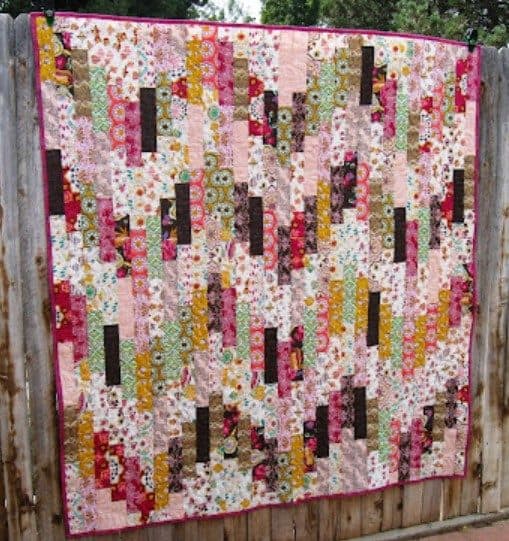 Similar Quilt Pattern: Spiral Bargello Quilt