Below we gathered different tutorial versions of the Snowball Quilt Pattern.
1. Mexican Tiles Quilt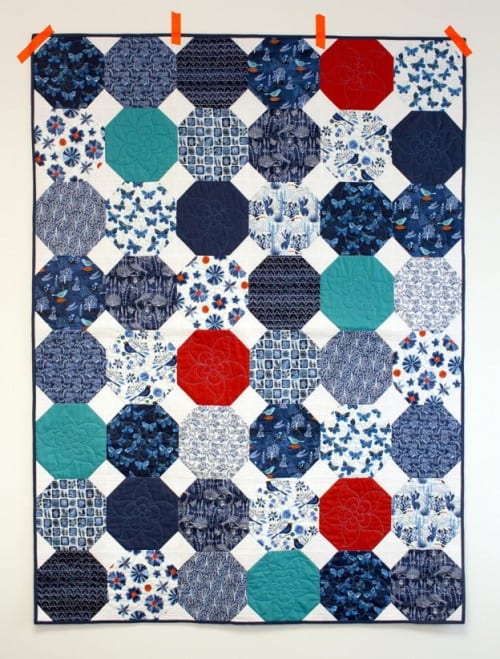 Mexican Tiles Quilt is a winter perfect quilt that reminds us of the snowballs around the place. Designed by Michelle Engel Bencsko for Cloud9 Fabrics, this snowball quilt pattern features the Moody Blues fabrics by Geninne. You can have fun and play with colors to best fit your room. Use your scraps too so that it won't go to waste.
Project Finished Size: 45 inches x 60 inches
2. Evergreen Quilt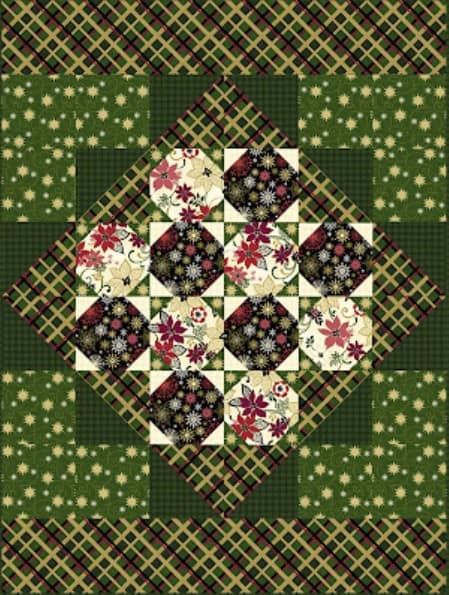 A season of giving and family bonding, Evergreen quilt reminds us of the sparkles of joy every yuletide season may give. Designed by Audrey Page for Benartex, the Evergreen Quilt uses the fabrics from Kitty Yoshida's Christmas spectacular collection.
Project Finished Quilt: 54 inches x 72 inches
3. Tangled Quilt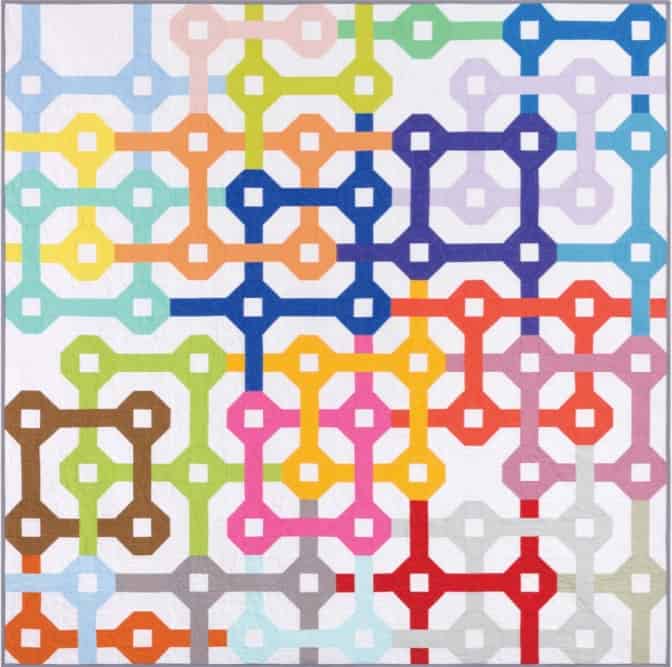 Tangled Quilt is another version of the snowball quilt pattern. This unique and modern quilt uses a simple machine piecing technique. Tangled Quilt is consists of traditional Donut Blocks alternated with connector blocks. Best to use 100% cotton thread.
Skill Level: Experienced Intermediate
Learn more about Tangled Quilt pattern here.
4. Alexandria Weekend Quilt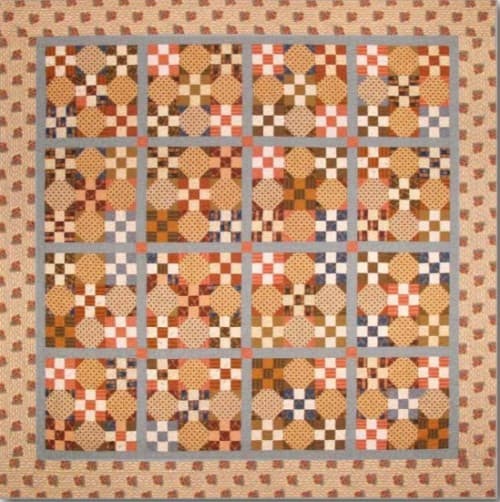 Alexandria Weekend Quilt was inspired by the elegant group of reproduction prints from the 1800s. This simple-to-piece two-block design quilt was designed by Candy Hargrove for Andover Fabrics. You can also use your scraps on this snowball quilt. The Snowball blocks are made using a quick stitch and flip piecing method.
Project Finished Size: 73 inches x 73 inches